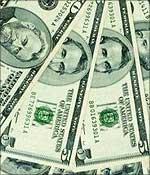 In one of the largest private equity deals in recent times, Apollo Global Management has decided to invest up to Rs 2,250 crore ($500 million) in the diversified Welspun Group.

Through a series of structured investments -- in the form of convertible debt and equity -- Apollo will take exposure to Welspun's holding company and its steel and infrastructure subsidiaries.

This is Apollo's second and largest investment in India. It is also the second-largest investment by a single PE player in India, after Carlyle put in $660 million (Rs 2,970 crore) in HDFC Bank in 2007.

The three entities in which Apollo will invest are Welspun Corp (WCL), the holding company of the $3-billion group, Welspun Maxsteel and Welspun Infratech.

Under the deal, Apollo will pay Rs 1,305 crore (Rs 13.05 billion) to buy close to 20 per cent in Welspun Corp.

The investment will be through fully/compulsorily convertible debentures worth Rs 788 crore (Rs 7.88 billion) and global depository receipts worth Rs 517 crore (Rs 5.17 billion).

The promoter holding in Welspun Corp was 41.07 per cent on March 31.

The company said the investment would not trigger an open offer for an additional 20 per cent shares as the debentures, after being converted within 18 months at Rs 225 a share, would represent 13.3 per cent equity capital of Welspun Corp.

After Apollo's investment, fresh equity will be raised and the promoter stake will be diluted by only 2-3 per cent. Apollo will get two board seats in Welspun Corp and one each in Welspun Maxsteel and Welspun Infratech.

Welspun Corp shares rose 2.78 per cent to Rs 173.90 on the Bombay Stock Exchange.

Apollo is also in parallel talks with Welspun's promoter, B K Goenka, to invest up to Rs 675 crore (Rs 6.75 billion) in Welspun Infratech.

The investment could be in the form of equity, debt or a combination of the two.

Privately-held Welspun Infratech has been expanding through a series of acquisitions.

It bought the BSE-listed MSK Projects in 2010 and later picked up a 35 per cent stake in Leighton Contractors for Rs 470 crore (Rs 4.7 billion).

Goenka will divest 87.5 per cent of his stake in the unlisted Welspun Maxsteel to the group's holding company, Welspun Corp, for Rs 805 crore (Rs 8.05 billion).

Apollo will pick up the residual 12.5 per cent for Rs 140 crore (Rs 1.4 billion) and invest an additional Rs 130 crore (Rs 1.3 billion) for capital expenditure.

Mintoo Bhandari, managing director, Apollo Global Management (India) Advisors Ltd, said, "This is the largest investment we have made in India. Welspun has a strong history of growth and profitability in global oil & gas pipeline industry and is at the cusp of becoming a leading, global integrated pipe manufacturer."

Goenka said Apollo would be able to give lot of knowledge to Welspun as the latter had a huge presence in the oil and gas sector through its steel pipe business.

He said the money would be used for expansion.

The company is looking to set up a 1.5-million-tonne steel slab facility. "We want to be an 'iron ore to pipe' company," said Goenka.

No wonder the two wrapped up the deal in a record time of three months.

"Our investment in Welspun is consistent with our approach of investing in sectors about which we have significant knowledge and experience and in companies in which we believe we can add significant value," said Sanjay Patel, head of international private equity and senior partner of Apollo Management International LLP.

Goenka was quick to add that despite the minor dilution of promoter stake, the money from the sale of Welspun Maxsteel would be used to raise the promoter holding in Welspun Corp and other group companies.

The company expects the deal to be completed by August 12.

Maxsteel, an erstwhile sponge iron company of the Aditya Birla group's Grasim Industries, was bought by the Welspun Group for Rs 1,030 crore (Rs 10.3 billion) in 2008.

"Having a promoter-owned company supply raw material to a pipe company in Welspun Corp always raises questions regarding arms-length transactions, related-party transactions, etc.

"Now, we are consolidating the company with WCL," said Goenka.

Explaining the transaction, Goenka said, "What we are doing is, we are selling our entire stake in Welspun Maxsteel, of which 87.5 per cent will go to Welspun Corp and 12.5 per cent to Apollo Management. Apollo has done the whole valuation."

But there are challenges. Maxsteel has been hit by a fall in gas production from Reliance Industries' (RIL's) flagship KG basin block. Goenka confirmed the cut had an impact on the company's profitability and production.

But Apollo's Bhandari has a longer-term vision.
"We think long term and we feel that gas-based direct reduced iron will be very effective in India in the long run. It is a very clean route to produce the kind of slabs the company wants to make. And Maxsteel's plant is very apt for making high-quality steel slabs."