Market regulator Sebi has sought clarifications from the merchant bankers of Bharti Infratel, regarding the company's proposed Initial Public Offer (IPO).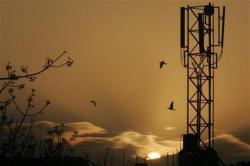 Without disclosing the details of the clarifications, the Securities and Exchange Board of India (Sebi) said "clarifications (are) awaited from lead managers" for the proposed public offer.
In its latest weekly update to the processing status of draft offer documents filed with Sebi, uploaded on its website today, the regulator has said that clarifications were awaited on Bharti Infratel IPO as on October 25, 2012.
The status is updated on a weekly basis by the regulator and the next update of the status as on November 2, 2012 would be uploaded on the Sebi website on the next working day.
Sebi said it might issue observations on Bharti Infratel draft offer document within 30 days from the date of receipt of satisfactory reply from the lead merchant bankers to the clarification or additional information sought from them.
Sebi had received the draft offer documents of Bharti Infratel, the tower arm of telecom giant Bharti Airtel, on September 14 through its lead manager DSP Merrill Lynch.
The proposed IPO, estimated to raise about Rs 5,000 crore (Rs 50 billion), comprises of fresh issue of shares as well as offer for sale (OFS) of shares by certain existing shareholders.
Sebi had sought certain clarifications on the IPO last month itself, after which the company is believed to have replied to the regulator through its lead manager. However, Sebi is still awaiting replies to some of the clarifications.
Incidentally, a member of parliament has written to the top Sebi officials, about "irregularities and uncertainties" in a scheme of arrangement involving Bharti Infratel and the objections raised by Department of Income Tax to the scheme.
The MP has asked Sebi to reject the draft offer documents of the IPO, saying the issue is "not advisable for public at this stage due to uncertain outcome of legal matters."
As per a new Sebi directive, which came into effect on October 9, the regulator can reject the draft offer document for an IPO if it is not satisfied about the investors' interest being safeguarded, among other reasons.
Sebi Chairman U K Sinha recently said, "There are certain IPOs about which we are not very sure that the intention is clear, the data and information is clear, and we have decided to reject them."
The guidelines for rejection apply to all draft documents filed with Sebi, while one-time withdrawal is allowed to the issuers whose papers are pending with the regulator. Such withdrawal is allowed until one month from the date of issuance of the general order, which was issued on October 9.
Entities whose draft offer documents are rejected will not be allowed to access capital markets for at least one year from the date of such rejection.