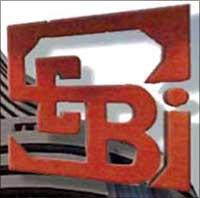 Capital market regulator Securities and Exchange Board of India has reconstituted its Primary Market Advisory Committee, which advises it on issues related to regulation and development of initial public offers and other primary market segments.

The panel would be chaired by T V Mohandas Pai, formerly a senior executive at IT giant Infosys and currently Chairman of Manipal Global Education Services Pvt Ltd, Sebi has said.

The other members of the 18-member panel include Nombay Stock Exchange interim chief executive officer Ashish Chauhan, Tata Steel Group chief financial officer Koushik Chatterjee, Morgan Stanley India chief executive officer P J Nayak, Crisil managing director and chief executive officer Roopa Kudva and Kotak Mahindra Bank chief Uday Kotak.

The panel would also have three representatives from Sebi, executive directors S Ravindran and J Ranganayakulu, Ministry of Finance Director (Primary Markets)
Ramesh Krishnamurthi and RBI chief general manager K K Vohra.
Other members include Prime Database chief Prithvi Haldea, SIDBI chairman Sushil Muhnot, Association of Investment Bankers of India Chairman Sanjay Sharma, Crawford Bayley and Co Partner Sanjay Asher, IIM Lucknow Faculty Member Manoj Anand and Bhopal Stock Investors' Association president Arun Kothari.
The terms of reference of the committee includes advising Sebi on matters required to be taken up for changes in legal framework to introduce simplification and transparency in systems and procedures in the primary market.
Besides, it is mandated to advise Sebi on matters relating to regulation of intermediaries for ensuring investor protection in the primary market.