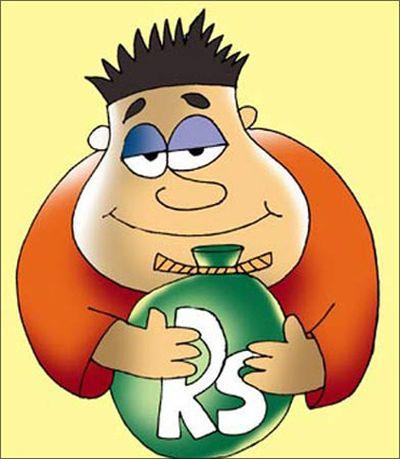 Market regulator Sebi on Wednesday proposed a new set of regulations for employee stock options, wherein certain restrictions imposed on companies for award of such allotments to staff members could be eased.
To finalise new norms, the Securities and Exchange Board of India (Sebi) has sought public comments on recommendations made by its Primary Market Advisory Committee (PMAC).
Sebi said that the PMAC has already taken into account suggestions made by an expert group in this regard, which was set up "to deliberate on a framework for framing a set of regulations with a view to ensure better enforceability, address the concerns raised with regard to composition of employee welfare trusts, disclosures, etc. and to enable secondary market transactions with adequate safeguards."
The public comments on PMAC recommendations have been sought till December 5, Sebi said in a circular.
Earlier, industry bodies had raised concerns over restrictions imposed by Sebi earlier this year with regard to ESOP guidelines, including on composition of employee trusts.
As per the new recommendations, Employee Welfare Trusts can be permitted to acquire shares of the company provided that the Trust is administering any of the schemes like ESOP (Employee Stock Option Scheme), ESPS (Employee Stock Purchase Scheme), SAR (Stock Appreciation Right) and General Benefit Schemes for the employees of the company.
Shareholders' approval would need to be obtained in cases where acquisition of shares is from the secondary market and there could be limits on secondary market purchases for both ESOP and non-ESOP schemes.
Besides, separate section could be made for general employee benefit schemes, including retirement schemes, in the proposed regulations.
Last year, Sebi had barred employee welfare schemes and trusts of listed entities from purchasing their own shares from the secondary market. It had asked listed companies to comply with this norm by December this year.
The new guidelines are also proposed to provide a suitable regulatory framework for various kinds of employee benefit schemes involving own securities, which being outside the purview of extant ESOS Guidelines are currently unregulated.
Besides, Sebi has also proposed to convert the ESOS guidelines into regulations, to ensure their enforcement in a more effective manner.
As per Sebi's recommendation, "the proposed regulations should cover all the schemes for the benefit of 'employees' which are set up, managed or financed by the company directly or indirectly through the mechanism of a Trust and which deal in actual securities of the company whether by way of purchase from/sale in the secondary market or grant of shares made by the company."
The proposed norms would not be applicable to Trusts or schemes which are not funded or controlled by firm.
It has also been suggested that promoters or persons belonging to promoter group and directors holding over 10 per cent of outstanding equity shares of the company should be kept out of the purview of term 'employee.'
The PMAC has also recommended that a separate section be carved out for SAR scheme. Under such schemes a "Trust purchases shares upon grant of SARs to employees and sells upon vesting of SARs."
Besides, employees should be entitled to receive the appreciation in value arising from sale of shares acquired under the scheme.