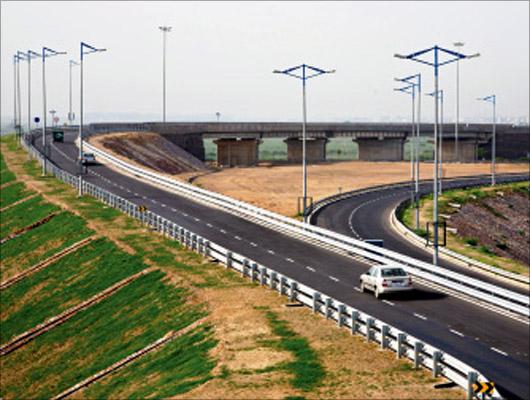 To deepen markets and help raise funds for business and infrastructure projects, Sebi on Sunday announced a slew of measures including for listing of municipal bonds and for setting up of a global financial hub within India on the lines of Singapore and Dubai.
The markets regulator also made it easier for banks to acquire control in distressed listed companies, by converting their debt into equity, while it tightened the noose on entities indulging in market manipulation and insider trading by selective leak of information at the cost of investors.
Besides, Sebi also announced a roadmap for the new fiscal, beginning next month, with regard to new norms to help young entrepreneurs raise funds through listing of start-ups and crowd-sourcing, while it would streamline and strengthen its enforcement process for better efficiency.
Proposing a new avatar by adopting latest technologies, Sebi said it will tap social media in a big way to reach out to the investors and make it easier for them through measures like e-IPO and Aadhar-based e-KYC initiatives.
Sebi also pitched for allowing pension money into capital markets and creating an enabling environment for REITs (Real Estate Investment Trusts) to flourish, after Finance Minister Arun Jaitley addressed the board members and top officials of the regulatory authority in his post-Budget meeting with them.
Jaitley also reviewed the state of economy and the capital markets and explained his Budget proposals. He discussed the capacity building and other infrastructure needs for merger of commodities regulator FMC with Sebi to create a unified markets regulator.
To safeguard interest of investors, Sebi Chairman U K Sinha said listed companies would need to disclose their board decisions within 30 minutes, while all other 'material information' would need to be made public within 24 hours, failing which they would face strict penal action.
Tightening its corporate disclosure norms, Sebi said such disclosures would need to be made "as soon as reasonably practicable", but not later than the given time limit.
The information, including about material events, would need to be mandatorily disclosed through stock exchange platforms for the benefit of investors, while the companies would have to provide "specific and adequate reply" to queries with respect to rumours and media reports.
The new disclosure requirements are aimed at checking a widespread practice among the Indian companies of selectively leaking the information, including through media and without informing the investors first, for personal gains by promoters and management by way of inflating the valuations in the stock market and before merger and acquisition deals.
In a draft paper last year, Sebi had proposed a 15-minute time limit for announcement of board decisions, but has now decided to keep it at 30 minutes. There is no such specific limit in the existing regulations.
Sinha said that the regulator is strictly monitoring the compliance of disclosure or listing guidelines, which are now being converted into regulations for better compliance.
Paving the way for creation of India's first IFSC (International Financial Services Centre) in Gujarat's GIFTCity, Sebi also approved a relaxed set of norms for setting up of stock exchanges and other capital market infrastructure in such centres.
The game-changing regulations are aimed at creating a vibrant IFSC within India on the lines of Dubai and Singapore and help check the flight of trading in rupee and Indian securities to such offshore financial hubs.
The move would allow companies incorporated outside India to raise money in foreign currencies by issuance and listing of their equity shares on the stock exchanges within the IFSC, where individual and institutional investors from India and abroad, including NRIs, would be allowed to trade.
The IFSC regulatory regime would allow the Indian and foreign stock exchanges to set up separate bourses within the IFSC as subsidiaries, while market entities from India and abroad would be allowed to operate there by providing issuance and trading in depository receipts and debt securities of domestic as well as overseas companies.
The capital and other requirements have been relaxed for some time for the exchanges, clearing corporations and depositories to set shop in the IFSC.
Jaitley was accompanied by Minister of State for Finance Jayant Sinha during his interaction with Sebi's board and other senior officials of the markets regulator.
Besides Chairman Sinha, Sebi's 8-member Board includes three Whole Time Members (Prashant Saran, Rajeev Agarwal and S Raman), an independent director and nominees of Finance Ministry, Corporate Affairs Ministry and RBI.