Writes to Trai, Mumbai Police to catch unauthorised SMS senders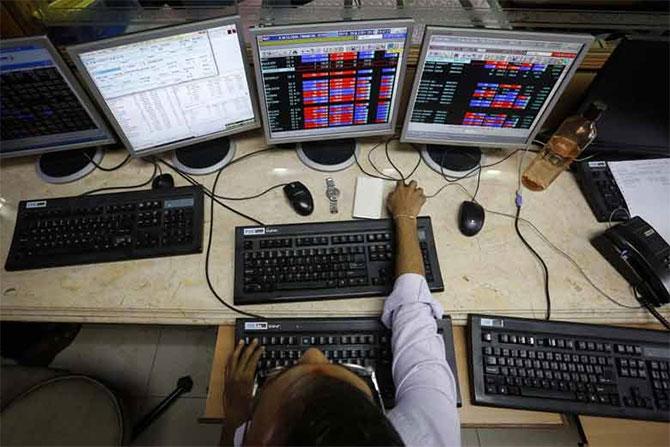 The Securities and Exchange Board of India (Sebi) has sought help of the Telecom Regulatory Authority of India (Trai) to counter the menace of fake investment tips being sent by unknown entities claiming to be from top domestic brokerage houses like Motilal Oswal and HDFC Securities.
These brokerages say they aren't the ones sending the messages and their names are being misused.
In a recent communication, the market regulator requested Trai to develop "special software" to restrict such mobile messages.
Sebi wants the software to be designed in such a way that the telecom regulator can scan select keywords and accordingly decide on broadcasting the message.
"It is a serious issue. We are in touch with the authorities concerned to figure out how stock market-related news is circulating without any authorisation," said a regulatory official who is familiar with the development.
Sebi has also approached the cyber crime investigation cell under the economic offences wing of the Mumbai Police and deliberated the entire issue with them.
"We are trying to trace the location of the syndicator/origin of the messages. The software used by them is a bit complex, but our expert team is working on it and will soon bring them to book," said an official of the cyber crime cell.
Sebi's action came after it received complaints from a few broking firms against these fake messages.
According to broking firms, their names are being misused by unknown entities as they are not the senders of such stock tips.
Confirming the development, a Motilal Oswal Securities spokesperson said, "Yes, we have complained about it to the stock exchanges and Sebi. We have also registered the case with the cyber crime cell of Mumbai police."
A typical message that phone subscribers receive is to buy shares of a penny stock, the entry price, stop loss, trade quantity, the target price and the holding period.
Some of these stock operators also give a reason, howsoever implausible, such as the company would be receiving a major order from a large company or it being an acquisition target of a well-known firm.
"Gullible investors easily get trapped due to such messages as they assume that such tips are genuine as they come from big broking firms.
I believe that a section of unscrupulous traders is morphing the names of brokerages to run some penny stocks," said Alok Churiwala, managing director, Churiwala Securities.
The syndicates that send these messages are mostly promoters of substandard companies who barely witness any trading volume, he added.
Sebi regulations say that only those who are registered with the regulator as investment advisors and research analysts can provide investment-related advice.
This is not the first time when the market regulator has faced the challenge of curbing unauthorised activity in the securities market directly or indirectly.
Sebi through its various circulars has constantly warned investors not to be swayed by such tips.
However, in this case the stock tips claim to be coming from renowned brokers and appear authentic with some minor changes in the brokerage's name.
Last year, Sebi had floated a consultation paper to curb unauthorised investment tips through social media.
Under this, it proposed curbing unsolicited investment advice and promotion of investment products through electronic and broadcasting media platforms.
Besides, the watchdog sought greater checks and balances for online investment advisory services and use of automation or robotic tools.
The proposed norms - part of the consultation paper on amendments/clarifications to the Sebi (Investment Advisers) Regulations, 2013 - however, were widely criticised by some sections. Sebi is yet to pass the final guidelines on it.