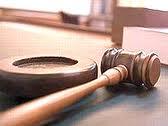 The government's controversial decision to raise the price of natural gas came under judicial scrutiny with the Supreme Court on Monday agreeing to examine the matter and issued notices to the Centre and Reliance Industries Ltd.

A bench headed by Chief Justice P Sathasivam sought response from the Centre and RIL on a PIL filed by Communist Party of India Member of Parliament Gurudas Dasgupta who alleged that no due diligence was done by the government while increasing the price of natural gas.

It said that the issue raised by the senior member of Parliament needs examination and the petition cannot be rejected at the initial stage.

The court directed the parties to file their response within four weeks and posted the matter for further hearing to September 6.

The government has decided to increase the price of natural gas from $4.2 per million British thermal unit (mbtu) to $8.4 mbtu from April 1, 2014.

The new $8.4 mbtu price, which will be reviewed every three months, will apply to all the gas producers uniformly including state-owned
firms like Oil India Limited and Natural Gas Corporation and private companies like RIL.
Senior advocate Colin Gonsalves, appearing for the MP, submitted that the decision to raise the price needs to be reviewed as the Petroleum Minister has over-ruled the opinion of senior officers of the ministry and his predecessor.
Dasgupta, who was present during the hearing, told reporters after coming out of the courtroom that he had to file the PIL as the Prime Minister failed to take any action on his complaint given to him.