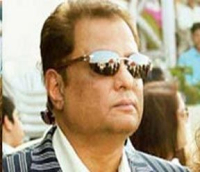 In a setback to Pune-based stud farm owner Hassan Ali Khan, the Supreme Court today quashed the bail granted to him by the Bombay High Court in a money aundering case.
A bench headed by Justice Altamas Kabir allowed the plea of Enforcement Directorate, which had approached the apex court challenging the August 12 High Court order granting bail to 58-year-old Khan.
After hearing the submissions of the ED and Khan, the bench said the "order of High Court needs to be interfered with."
The apex court had on August 16 stayed the bail granted to Khan after the ED moved a petition challenging the High Court order.
Khan has been accused of holding two forged passports and granting bail would help him flee from the country,
the agency had contended.
The ED had also submitted that the government had sufficient evidence to prove that Khan had several foreign accounts and illegal money to the tune of over $93 million had been stashed away abroad.
It had said a Letters Rogatory had been sent to several countries for obtaining more information on his bank accounts having illegal money.
The various transactions led by Khan through his foreign bank accounts reveal his association with international arms dealer Adnan Khashoggi, according to it.
It had alleged that in 2003, $300 million was apparently received by Khan from Khashoggi from weapon sales.
Khan, however, has refuted the allegations, saying the probe agency has failed to come out with evidence against him.