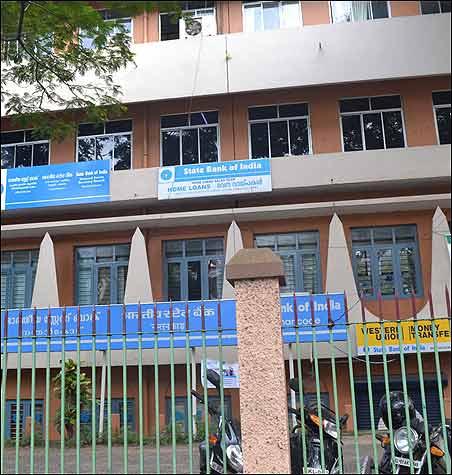 A day after ratings agency Standard and Poor's (S&P) lowered State Bank of India's (SBI's) credit profile, SBI, the country's largest lender, today said it was working to arrest slippages and step up recoveries to report better asset quality numbers by March 2013.
The rating exercise was based on the bank's performance in 2011-12 and the first quarter of the current financial year. "We will be able to project better position on non-performing assets (NPAs) for 2012-13 than what has been seen till the first quarter," A Krishna Kumar, managing director of SBI, told reporters.
The rating action by S&P would not impact the operations as downgrade forms only a small portion of the bank's overall rating, he said.
S&P had lowered the stand-alone credit profiles of SBI to BBB- from BBB, flagging concerns on sharp rise in bad loans.

The rating agency, however, retained the overall issuer credit rating at BBB-. S&P had held a conference call with SBI management prior to announcing the rating action.
Kumar said the stand-alone credit profile was an integral part of the issuer credit rating. In fact, there are other components, like capital position, liquidity and earnings, and those remain strong as far as S&P is concerned.

Its asset quality may remain stressed in the financial years 2012-13 and 2013-14, partly due to continued slippages in their restructured loan books. Its credit costs may also stay high, S&P said.
S Viswanathan, another managing director of the bank, said there was stress due to economic slowdown. There are problems in the sectors like textiles, iron and steel, aviation, and hospitality.
The bank had posted record NPAs of 4.99 per cent or a little over Rs 40,000 crore in the first quarter, despite a record profit of over Rs 3,500 core.
Referring to the effect on lending rate cut on business, he said the demand for retail loans has shown substantial rise.

"We saw doubling of applicants (per day) for home loans. There is good growth in auto loan segments. Few months ago, SBI used to get 300/400 applications for auto loans, now we get 800/1,000 applications per day," Kumar said.