Satya M Akula, co-founder and chief operating officer, Amyx, Inc and partner, New Angel Capital LLC, has taken over as president of The Indus Entrepreneurs, DC-chapter - the most influential Indian-American entrepreneur organisation in the country - for 2011.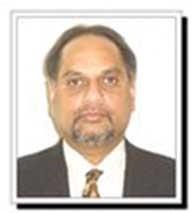 Hyderabad-born and raised Akula said his top priority would be to advance TiE-DC and TiE Global's entrepreneurial networking of C-level executives across the DC metropolitan region and its national and international reach into a network of successful entrepreneurs.

The TiE-DC chapter's will continue to focus on its five pillars - emerging technology, government proximity, expanding entrepreneurship, a spotlight on India and community service, he added.

Akula said the monthly programmes with high-caliber speakers in these areas of focus would be an important feature of his tenure, too.

Last year TiE hosted speakers like Senator and Nextel co-founder Mark Warner, Virginia Governor Bob McDonnell, White House Chief Technology Officer Aneesh Chopra, White House Chief Information Officer Vivek Kundra, former Securities and Exchange Commission chairman Harvey Pitt, IBM Vice President for services Mike Daniels, venture capitalist Roger Novak, and Carlyle Group co-founder David Rubenstein.

Community service will continue to be a top priority, as will TiE's relationship with Ashoka, a global non-governmental organisation supporting social entrepreneurs with funding and business counsel, Akula said.

Before co-founding the information technology and systems engineering company Amyx, Akula, an alumnus of Osmania University and the University of Maryland College Park, was the founder and chief executive officer of AC Technologies, Inc and president of Nortel Government Solutions, a subsidiary of Nortel Networks of Canada.

"I am looking forward to working with this impressive group of individuals and tapping into their diverse experiences to strengthen the role of TiE-DC as the premier organization for entrepreneurs in the DC region," Akula said.

Akula's advent as president also signaled the return of Steve Thomas as its executive director, who held the same position from 2005 to 2008 when TiE-DC's membership quadrupled and the organisation began many of the popular event series.

"Steve has the experience, knowledge and contacts to fill this important role at this time. We are pleased to have him back on board as we grow the organisation and our membership," Akula said.

"I am excited to be working again with a group of entrepreneurs I care deeply about," Thomas said. "My role will be to continue the tradition of excellence fostered here by Satya Akula, (past presidents) Amir Hudda and D P Venkatesh and the TiE-DC leadership."

Ultimately entrepreneurs will "lead the country out of the recession, which makes this work all the more important," he added.