The French drug maker has its vaccine approved in Mexico for all four serotypes for patients aged 9 to 45.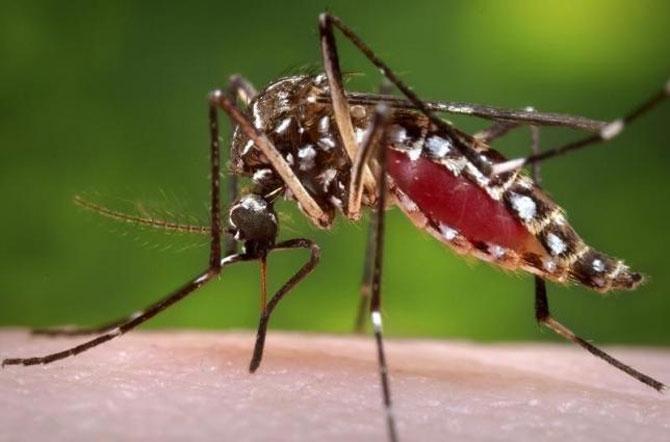 Sanofi Pasteur, the vaccine division of drug maker Sanofi, has completed the first study of the effects of Dengvaxia, the world's first dengue vaccine approved in Mexico, on Indian adults and is in talks to have it registered here.
The vaccine, to be injected thrice over six months, could bring relief to Indian dengue patients, whose numbers increased from 18,000 in 2011 to 74,000 in 2013, according to the Union health ministry.
"Sanofi Pasteur is in contact with the Indian authorities for registration of our vaccine," said a Sanofi Pasteur India spokesperson in reply to a question from Business Standard.
The company has conducted clinical trials of the vaccine on Indian adults in Delhi, Ludhiana, Bengaluru, Pune and Kolkata.
"We found the vaccine safe and immunogenic in Indian adults with results comparable to clinical studies carried out in Asia. The results will support our licence application in India," the spokesperson added.
Dengue, a mosquito-based viral infection with potential fatal implications, is a threat to 40 per cent of the world's population, according to the World Health Organisation (WHO).
There are four serotypes of the dengue virus referred to as DV-1, DV-2, DV-3 and DV-4.
The French drug maker has its vaccine approved in Mexico for all four serotypes for patients aged 9 to 45 who live in areas where the disease is endemic.
AP Dubey, professor of pediatrics, Maulana Azad Medical College and Lok Nayak Hospital, has been the principal investigator for the Sanofi Pasteur clinical study in India.
"The study was conducted in the 18-45 years age group. The results show the vaccine after three doses was well tolerated and produced antibodies against all four dengue serotypes. There were no cases of severe dengue reported, no deaths, and no related serious adverse events during the trial," Dubey said.
The WHO has called on endemic countries to reduce dengue mortality by 50 per cent and morbidity by 25 per cent by 2020.
"If you vaccinate 20 per cent of the population in the 10 endemic countries that participated in the studies for Dengvaxia, you could potentially reduce the dengue burden by 50 per cent in five years," said a Sanofi Pasteur statement.
A CURE, FINALLY?
The preventive vaccine is an injectable to be administered 3 times at a time gap of six months (0,6,12)
The French drugmaker has already conducted its first study of the vaccine on Indian adults (aged 18-45 years) across five cites in India
The company has got its vaccine approved in Mexico but only for patients aged 9 to 45 living in endemic areas
Indian dengue patients increased from 18,000 in 2011 to 74,000 according to 2013 estimates