State-run Steel Authority of India on Tuesday said it will file the red herring prospectus (RHP) in May for its forthcoming follow-on public offer (FPO), which is expected to hit the market in the first quarter of the next fiscal.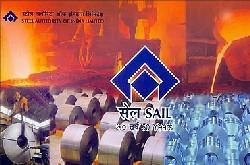 "It may happen sometime in May," SAIL Chairman C S Verma said when asked about the company's plan to file the RHP. He, however, refused to give any specific date for the FPO through which the company aims to garner about Rs 7,000-8,000 crore (Rs 70-0 billion).

"We will try to bring it as early as possible... It will happen early next (fiscal) year but we are yet to make assessment of the market conditions," Verma told reporters here on the sidelines of a conference on steel.

The much-delayed share sale of the Maharatna firm was earlier proposed to hit the market in February. However, volatility in the markets and a controversy surrounding its merchant bankers delayed the issue.

SAIL is also expecting that its RHP would be cleared by the market regulator SEBI on a fast track basis as it fulfills the criteria of having continuous profits in last three years and a turnover or market capitalisation of over Rs 50,000 crore (Rs 500 billion).

According to the Bombay Stock Exchange data, scrips of SAIL have declined by about 15 per cent since the beginning of the year. The government plans to go for disinvestment in SAIL in two phases.

In the first phase, it plans to raise Rs 4,000 crore (Rs 40 billion) by divesting five per cent government stake as well as raise fresh equity of the same proportion.

In the second phase that is yet to be announced, another 10 per cent stake sale would be undertaken by SAIL through the FPO route.

At present, the government holds a stake of a little over 85 per cent in SAIL. Post-FPO, its equity in the company is expected to go down to about 69 per cent.

Aiming to raise Rs 40,000 crore (Rs 400 billion) through disinvestment in the current fiscal, the government has mopped up around Rs 21,000 crore (Rs 210 billion) by diluting its stake in six companies - Satluj Jal Vidyut Nigam, Engineers India, Coal India, Power Grid, Manganese Ore India Ltd and Shipping Corporation.