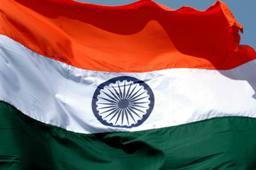 Amid volatility in stock markets, blue-chip state-owned company SAIL has decided against issuing fresh equity, though the government will go ahead with its proposal to offload 5 per cent stake in the firm.

"The SAIL board has decided that there will be no fresh equity issue.

"Only government stake sale will happen," disinvestment secretary Mohammed Haleem Khan told reporters in New Delhi.

The government holds a 85.82 per cent stake in the maharatna company.

The 5 per cent stake sale in Steel Authority of India is likely to fetch the government over Rs 2,000 crore (Rs 20 billion) at current market prices.

Shares of SAIL are trading currently at Rs 105 on the BSE.

Khan said the change in SAIL's follow-on public offer plan would require fresh approval from the Cabinet.

SAIL's FPO has failed to meet deadlines repeatedly since December 2010, due to several reasons, like rising coking coal prices and problems with merchant bankers, besides adverse market conditions.

As regards the disinvestment of oil major ONGC, Khan said the government would try to complete it by December end.

"We will initiate discussion on the FPO process of ONGC in 4-5 days," another official in the ministry said.

The government plans to offload a 5 per cent stake in the company, which would fetch it around Rs 12,000 crore (Rs 120 billion), nearly one-third of the Budget disinvestment target of Rs 40,000 crore (Rs 400 billion).

Although the government has plans to raise Rs 40,000
crore from disinvestment in the current fiscal, it has not been able to make much headway because of uncertain market conditions.
So far, it has raised only Rs 1,144 crore (Rs 11.44 billion) from stake sale in Power Finance Corporation.
Finance Minister Pranab Mukherjee said the Disinvestment Department regularly monitors the markets and stake sale would happen as and when the situation becomes conducive.
Volatile stock market conditions is forcing the government to delay stake sale in PSUs.
Global equity markets have been on a downside on fears of a slow recovery in the Eurozone economies as well as the debt crisis in the US.
Officials said the government is also exploring the possibility of selling stake in companies, such as Hindustan Zinc and Bharat Aluminium Co Ltd, where it is left with a minority share.
The secretary also said the government was considering a minority stake sale in three loss-making companies, including Tyre Corporation. Besides, plans were on to offload 5 per cent equity in power equipment maker BHEL, which would fetch over Rs 4,000 crore (Rs 40 billion).
Last fiscal, the government raised Rs 22,763 crore (Rs 227.63 billion) through sale of equity in public sector enterprises.