The Ministry of Civil Aviation has asked the Bihar government to take urgent measures to address air safety concerns at the Patna airport, failing which operations of mid-size aircraft (A320s and Boeing 737s) would be stopped.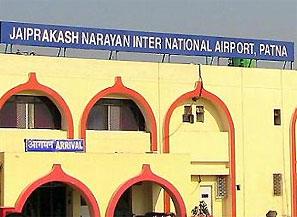 This would affect flights of Air India, Jet Airways, IndiGo and GoAir, what fly to Patna.

"The Patna airport is the only one that is not licensed by the Directorate General of Civil Aviation," said K N Shrivastava, secretary, civil aviation.

"We have written to the state government to address safety concerns, but have not received any response. We may be forced to withdraw operations of mid-size aircraft and declare the airport fit for only ATR operations."

While carrying out its safety audit, the DGCA had found deficiencies in a number of areas at the Patna airport. These included lack of the requisite area on both sides of the runway, mandated by the DGCA to ensure flight safety. "Patna airport does not have the required safety strip of 150 metres along the runway. All airlines have to fly with load penalty and keep 20-30 seats empty onboard each flight,"
said Shrivastava.
A UN team had visited the Patna airport and expressed concerns.
The ministry has written to the state government after a team of United Nations' International Civil Aviation Organisation visited the airport and expressed concern that the airport at Patna was in operation despite not getting a license from the DGCA. It has asked the state authorities to address the issue urgently.
An airport is allowed to function only after it gets a license.
The licensing process requires DGCA to evaluate the existing facilities, equipment and all issues relating to air safety at an airport before assessing the application for an aerodrome license. There are currently 66 licensed airports in the country, apart from 20 more private airports and heliports, as of June 30 this year.
The ministry, in its letter, has told the state government that it could be forced to allow only small planes, which can carry up to 70 passengers, to operate to Patna. Domestic airlines fly large jets, which have a seat capacity of 120 and above to Patna at present.