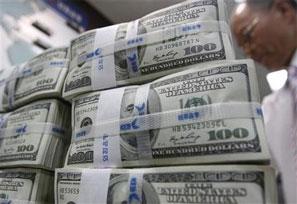 J P Morgan expects USD/INR to test 57 per dollar in the next three months as Narendra Modi's sweeping electoral victory "is a more transformational outcome for India macro than most could have imagined" and will thus attract foreign inflows.
The bank adds it expects Modi to fight inflation through administrative measures, and the focus on the RBI should reduce.
As a result, J P Morgan recommends receiving 5-year OIS expecting the rate to fall 25-50 bps, inverting the swap curve further.
However, J P Morgan warns that higher borrowing from the new government could hurt longer-tenure bonds and recommends investors stick to the 5-year government bonds for carry.