In the wake of the record rupee depreciation, Indian tourists are not just cutting their vacation days, but are opting for holidays within the country rather than going abroad.

"In the current scenario, Indian travellers have become increasingly value conscious. With the movement in the rupee, while customers have begun weighing all options, our trends indicate a shift to short haul destinations, including the far east (East Asia), Dubai and Sri Lanka," said Madhav Pai, director, leisure travel (outbound), Thomas Cook India Ltd.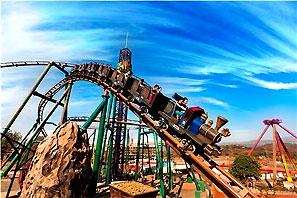 In spite of all odds, industry experts said Indian travellers were trying to make the most of the situation. Travel companies are reducing the number of days from packages to make it more affordable for globe trotters.

"Most customers are looking to offset those costs by opting for shorter duration stays and looking at budget accommodation options," said Sunil Hasija, executive director, TUI India.

Outbound travellers, who planned their "big summer break" well in advance, have not been
impacted much compared to those booking on a short notice.
"We book at forward market rates to offset any actual fluctuation at the time of holiday. Group package costs remain pretty static, but for the flexi-itinerary traveller, incidental expenses of shopping, dining out, etc may go up slightly," said Keyur Joshi, co-founder and chief commercial officer, MakeMyTrip.
While luxury travellers are not tweaking their plans because of the recent currency fluctuation, the budget segment customer is rethinking the holiday plans.
Many are opting for domestic options which until now were eluding travellers due to high air fares. "Destinations like Kashmir, Ladakh and Sikkim, which thrive on foreign tourists in a normal year, are seeing a spurt in Indian travellers," TUI India's Hasija said.
And, with the depreciating rupee bringing down the overall package costs, India has become an attractive destination for inbound customers. "The depreciating rupee has given an unprecedented focus to domestic travel with India re-emerging as a viable option," said Rajeev Kale, chief operating officer – MICE, domestic, sports and cruises, Thomas Cook India.