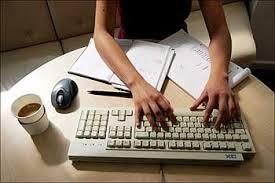 The margins of top IT players are expected to be impacted owing to a three per cent rupee appreciation and wage hike in June quarter, a global banking and financial services company Barclays said in Mumbai.

"Margins are expected to be negatively impacted due to rupee appreciation (100bps impact) and also by wage hikes at TCS, Infosys and Wipro," Barclays said in its India IT Services report.

"The impact of the rupee's appreciation on sector EBIT margins to have an impact of 90-100bps on large cap companies, on average, given that the rupee has appreciated by 3 per cent during the June-14 quarter.

"TCS' management had highlighted that the impact of rupee appreciation on margins would only be 100 bps.

"We note that our current full-year earnings estimates are based on the Barclays Research economics team's long-term forecast of Rs 61 per dollar," it said.

However, on a quarter-end basis the rupee has remained flattish, which will limit the forex losses for Indian IT companies.

"We expect a $2 million forex gain for TechMahindra and a small gain for Mindtree in the June-14 quarter, it added.

Commenting on 1QFY15 preview, Barclays said the revenue traction is likely to be back after the March wobble.

"The growth divergence amongst the top four Indian IT companies should continue in the June-14 quarter, with QoQ revenue growth for Infosys and Wipro lagging that of TCS and HCL.

TCS is expected to report a 5 per cent QoQ (USD) growth in revenues, highest in our coverage, while Wipro's IT Services revenue growth could be closer to 1.1 per cent QoQ (USD terms)."

IT major TCS expected to post strong quarter. "We expect a 340bps QoQ decline in its EBIT margins led by rupee appreciation, wage hikes (+10 per cent offshore, +2-4 per cent developed geographies; effective April 2014 and a one-time change in depreciation policy (-90bps) which should be partially offset by operational improvements and lower business investments".

Barclays expects Infosys USD revenues to increase by 2.3 per cent QoQ, with its EBIT margin having likely declined by 320bps QoQ. EBIT margins in the June-14 quarter will be impacted by wage hikes and rupee appreciation, which should be partially offset by continuing cost optimisation measures.

"Among the top four Indian IT vendors, we think revenue growth numbers (in USD terms, QoQ for the June-2014 quarter results should range between +1.1 per cent and +5 per cent, with TCS and HCL leading the pack (at +5 per cent and +3.3 per cent QoQ, respectively).

"We expect Infosys' revenue growth tracked the lower end of its implied revenue guidance band. Wipro may also provide healthy Q2 revenue growth guidance on the back of its strong order book," it said.
Please click here for the Complete Coverage of Budget 2014 -15