Private players continued to show strong momentum in the life insurance individual new business segment during August, 2023.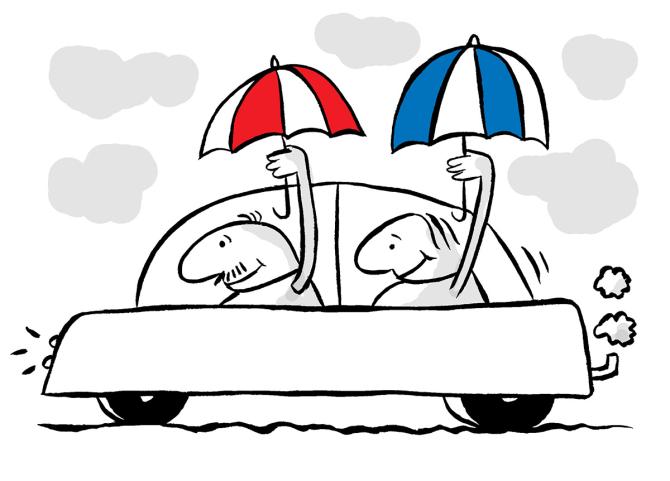 On an aggregate, the industry registered 14 per cent growth year-on-year (Y-o-Y) compared to 15 per cent in July '23.
Private players were up 21 per cent Y-o-Y, up from 16 per cent Y-o-Y in July '23, while public insurers' growth was muted at 3 per cent.
Inside the private sector, bank-related players outperformed hitting 24 per cent growth, while agency growth was lower at 10 per cent.
So far during the ongoing financial year (2023-24 or FY24), individual annual premium equivalent or APE growth was 8 per cent for the industry and 13 per cent for private players.
ICICI Prudential Life Insurance's (ICICI Pru) growth rate was comparatively lower than its peers, at 12 per cent in August '23, after 8 per cent growth in July '23, resulting in a market share loss of 32 basis points (bps) in FY24 (so far) against the FY23 value.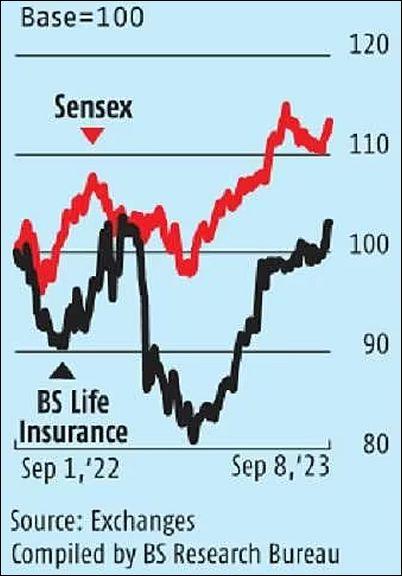 SBI Life saw growth of 34 per cent in Aug '23, after 31 per cent in July '23 and gained market share of 122 bps in the first five months of FY24 against FY23.
The Individual APE growth equates to steady market share gains and margins remaining intact.
HDFC Life had growth of 24 per cent in Aug '23 (adjusted for Exide Life, this was up 16 per cent), resulting in market share increase of 84 bps, after registering 17 per cent growth in July.
The company continues to have strong distribution and it is very flexible in switching between products and channels to deliver growth and profitability.
Max Life recorded 49 per cent growth in August after 19 per cent growth in July '23 and gained market share by 46 bps.
Bajaj Life (which is unlisted) delivered growth of 33 per cent in Aug '23, gaining market share by 67 bps so far in FY24.
Among mid-sized players Tata Life, PNB Met Life and Reliance Nippon Life grew 7 per cent, 2 per cent and 12 per cent, respectively.
Over a 3-year period, SBI Life has a compound annual growth rate (CAGR) of 28.6 per cent which is well ahead of the second-placed HDFC Life's CAGR of 22.5 per cent.
The private industry CAGR is only marginally lower than HDFC Life at 22.4 per cent.
Max, SBI Life, HDFC Life and ICICI Pru are trading at around enterprise value multiples of 2.66, 2.9, 3.4, respectively, with ICICI Pru at 2.3.
Due to the merger implications of the parent, HDFC Life may see stronger growth momentum as synergies kick in.
The growth for Life Insurance Corporation continues to look disappointing with private players steadily gaining market share.
The larger listed private insurers appear to be pushing ahead of the mid-sized group as well.
In terms of numbers of policies, the aggregated private players' growth came to 18 per cent Y-o-Y in the April to August period.
However, average ticket sizes have declined for most players, though SBI Life and ICICI Pru saw gains Y-o-Y.
Based on the July and August trends, and for the first five months, momentum looks good for large listed private players.
---
Disclaimer: This article is meant for information purposes only. This article and information do not constitute a distribution, an endorsement, an investment advice, an offer to buy or sell or the solicitation of an offer to buy or sell any securities/schemes or any other financial products/investment products mentioned in this article to influence the opinion or behaviour of the investors/recipients.
Any use of the information/any investment and investment related decisions of the investors/recipients are at their sole discretion and risk. Any advice herein is made on a general basis and does not take into account the specific investment objectives of the specific person or group of persons. Opinions expressed herein are subject to change without notice.