The company will now focus on value creation for shareholders in the defence and construction businesses.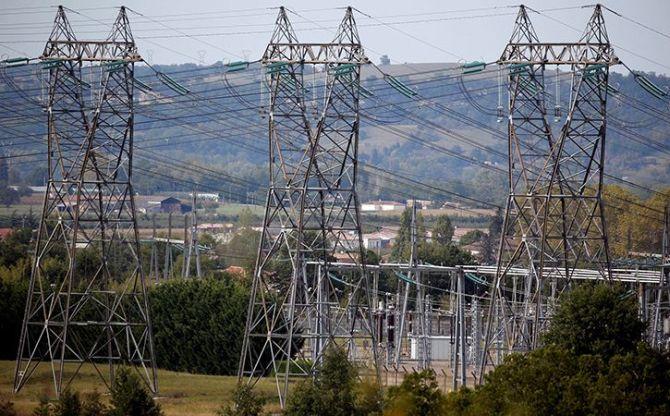 The Anil Ambani-controlled Reliance Infrastructure (RInfra) on Thursday announced the sale of its Mumbai power business to Adani Transmission.
The deal, valued at Rs 13,251 crore, is one of the biggest asset monetisation moves the Reliance ADA group has undertaken so far.
RInfra has signed a "definitive binding agreement" with Adani Transmission for a 100 per cent stake sale of its Mumbai power business, which includes generation, transmission, and distribution.
The deal included business valued at Rs 12,101 crore and regulatory assets approved so far of Rs 1,150 crore, RInfra said in a statement.
Regulatory assets are dues approved by the Maharashtra Electricity Regulatory Commission that the company can recover through tariff from consumers.
For Adani Transmission, the deal marks its entry into the power distribution business and access to the Mumbai distribution circle makes it a significant player in India's private power distribution space.
"Distribution is the most attractive segment of the power sector, with scope for new energy products from demand response to storage to leveraging data.
"In future, when wires and supply get unbundled, current risks of the distribution business will go down too," said Kameswara Rao, partner at PricewaterhouseCoopers India.
RInfra had earlier entered into talks with Canadian Public Sector Pension Investment Board for the sale of a 49 per cent stake in its Mumbai distribution business.
The talks did not make headway due to disagreements over valuation, sources said.
Lalit Jalan, chief executive officer of RInfra, said in a telephone interview this would mark the end of the company's debt reduction exercise.
RInfra has, so far, been one of the largest contributors to the group's debt reduction exercise.
In addition to the sale announced on Thursday, RInfra last year sold two of its transmission assets to Adani Transmission at a deal value of Rs 1,000 crore.
It is in the process of selling a third transmission asset to Adani Transmission, for which the company is awaiting approvals.
The Reliance ADA group has for the last couple of years been struggling to sell assets and reduce its debts of over Rs 1.17 lakh crore.
The group has, so far, sold partial or entire stakes in its mutual fund, cinema, and cement businesses.
It is also in binding agreements to sell a 51 per cent stake in its cell tower business to Canada-based Brookfield Infrastructure and its institutional partners for Rs 11,000 crore.
Last year, the group had sold its cement business to the MP Birla group's Birla Corp for Rs 4,800 crore.
The group is also in the process of monetising its investment in the general insurance business through an initial public offering.
RInfra is also expected to receive proceeds related to regulatory assets under approval estimated at Rs 5,000 crore.
It will receive this along with Rs 550 crore on account of net working capital over and above the deal value of Rs 13,251 crore.
"RInfra will utilise the proceeds of this transaction entirely to reduce its debt, becoming debt-free, and up to Rs 3,000 crore cash surplus," the company statement added.
According to data available with Capitaline, RInfra had a total consolidated debt of Rs 26,556 crore, which does not include the debt of Rs 9,456 crore of its subsidiary Reliance Naval and Engineering.
"The company will be debt-free at the standalone level and will have a consolidated debt of Rs 7,000-8,000 crore," Jalan said.
He added RInfra would now focus on value creation for shareholders in the defence and construction businesses.
He declined to share details on whether the company would still pursue the option of an infrastructure investment trust for its road assets.
RInfra plans to complete the sale of its Mumbai power business by the end of the current financial year (FY18), subject to various approvals.
Photograph: Mukesh Gupta/Reuters