With Reliance Industries openly expressing displeasure about the merger between its joint venture gas partner, Atlas Energy, with Chevron, all eyes are now on Atlas' special shareholder meeting on February 16, called to approve the proposed merger.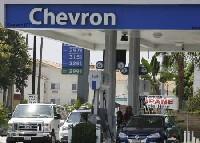 Some are even expecting a counter-bid from Reliance (RIL), in the light of growing opposition to Atlas' deal. With Chevron and Reliance having a chequered record of partnerships, sources said RIL would flex its muscle.

Other than being kept in the dark, RIL's displeasure with Atlas also stems from the fact that its board agreed on a deal with Chevron at a price many consider a steal.

Especially when in April-July 2010, RIL had agreed to pay $1.7 bn for a 40 per cent working interest in an underlying shale asset called Marcellus Shale.

The valuation of Marcellus' shale gas asset for the Chevron deal was half of what Reliance paid for its 40 per cent stake.

Even before RIL's January 10 letter, Atlas' minority shareholders had opposed the valuation.

One shareholder has even sued Atlas' board of directors in an effort to block the Chevron deal, as it is alleged to be "intrinsically unfair" to shareholders.

Chevron bid $43.34 per share, a 37 percent premium to Atlas' closing price prior to the deal's announcement on November 9.

But a counter-bid from RIL is likely to face hurdles, sources said, so it may instead insist on exercising its right over the flagship assets of Atlas.

Its agreement with Atlas gives RIL the option "to acquire a 40 per cent share of such new acreage under terms comparable to those agreed to by Atlas, with each party paying its proportionate share of acquisition costs.

In addition, if Atlas decides to sell all or part of the 280,000 additional Appalachian acres currently controlled by it, but excluded from the joint venture and not included in the AMI, Atlas has granted Reliance a right to purchase such acreage at a price of $8,000 per acre."

"Chevron's deal at the top can have an impact on all the underlying assets and that's where the fight will actually be, as that's where the value is," said a source aware of the negotiations.

According to this official, the agreement between Atlas and Chevron puts restrictions on the Atlas board from providing non-public information to another potential suitor.

Also, Atlas is expected to inform Chevron about any competing offers and has to allow them to first match the rival bid, before accepting any new offer.

There is also a $97-million break-up fee for Chevron, should Atlas pursue with any other bid.