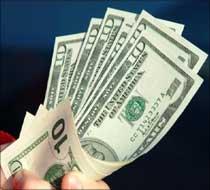 Reliance Industries and its British partner BP plc on Tuesday won conditional approval for over $1 billion of spending on the flagging KG-D6 gas fields where urgent investments are needed to arrest fall in output.

An Oil Ministry-controlled oversight panel that overseas operations at KG-D6 fields, today decided to approve annual operating and capital expenditure for fields that has been pending for past three years, sources said.

But the management committee, which normally has to approve work programme and annual budgets before beginning of a fiscal, conditioned approvals in case of Dhirubhai-1 and 3 gas fields as well as MA oilfield in the KG-DWN-98/3 or KG-D6 block for 2010-11, 2011-12 and 2012-13 on RIL-BP submitting clarifications on certain heads.

Oil Minister S Jaipal Reddy, who was not part of the MC meeting, stated before the two-and-a-half hour long oversight panel meeting ended that RIL-BP would get conditional approval to develop gas finds in the Krishna Godavari basin block.

"Whatever the contractor needs technically, administratively to raise production, we will do. Approvals will be given subject to conditions," he said, without elaborating.

Sources said the MC asked RIL-BP to drill more wells to confirm the three satellite gas finds - D29, 30 and 31 in the KG-D6
block.
RIL had in February 2010 submitted the Declaration of Commerciality of D29, 30 and 31 discoveries.
But the Directorate General of Hydrocarbons, which chairs the MC, rejected them saying the contractor (RIL) had not done its prescribed test to confirm the discoveries.
The appraisal wells on the three finds would have to do Drill-Stem Test (DST) to establish sustainable production levels.
Once the finds are declared commercial, RIL-BP would piece together an integrated development plan for the three finds together with 13 other discoveries, sources said.
RIL is the operator of KG-D6 block with 60 per cent stake while BP has 30 per cent interest. Niko Resources of Canada has the remaining 10 per cent stake.
The company has been for some months now pressing for convening a meeting of the MC, where the oil ministry has significant presence, to get clearance for several pending investments that can help reverse the declining gas production at KG-D6.
Also, the MC discussed this year's spending on the R-Series gas field in the KG-D6 block.
With gas output at three currently producing fields of D1&D3 and MA, in KG-D6 block halving to about 29 million cubic metres a day in the past two years, RIL and its partner BP of UK are pinning hopes on developing satellite fields to reverse the trend.