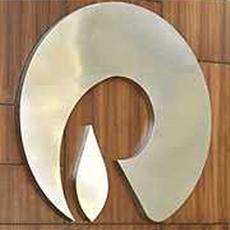 Reliance Industries and its British partner BP plc have revised downwards the investment required for developing the MA oilfield in the predominantly gas-rich KG-D6 block by $276 million to $1.96 billion.

RIL had in 2006 proposed to invest $2.234 billion in developing the Dhirubhai-26 or MA discovery, the only oil find in the KG-DWN-98/3 (KG-D6) block in Krishna Godavari basin off the east coast.

The field has however not performed as predicted since it started production in September 2008 and is producing less than half of the estimated peak output of 20,000 barrels of oil per day due to water and sand ingress in wells.

RIL had to shut one out of the six wells on the field because of high water production, sources privy to the development said.

Natural gas output from the field has also come down from 8 million standard cubic meters per day to about 6 mmscmd now.

MA field contributes about a fifth of current day production of a little less than 30 mmscmd at KG-D6 block.

The company has now proposed to revise MA's field development plan in order to increase production and improve recovery from the field.

Sources said that in the Revised Field Development Plan, submitted to the government for approval, capital expenditure at MA field has been estimated at $1.96 billion as against a capex of $2.234 billion approved in 2006.

The RFDP is based on reduction in volumes -- oil goes down from 159 million barrels to 122 million barrel and gas from 941 billion cubic feet to 924
bcf.
The lower capex includes allocation of $111 million for drilling of seventh well on the field and work-overs or maintenance of two existing ones, including the one currently shut, at the cost of $164 million.
Sources said RIL-BP would submit a revised development plan for D1&D3 gas fields, the main producing area in KG-D6, by end of current quarter.
RIL had in the original field development plan for D1&D3 proposed a capital expenditure of $8.836 billion.
Of this about 60 per cent has been spent so far.
With gas production at D1&D3 and MA fields in KG-D6 block has halved to less than 30 mmscmd in the past two years, RIL-BP are pinning hopes on developing 16 other gas finds in the same area to reverse the trend.
An integrated development plan for the remaining satellite fields would be submitted by year end.
These projects are expected to come up over the next 3 to 4 years and help reverse the declining trend at KG-D6.