While new projects have been marred by delivery delays and inventory issues, secondary market is seeing some movement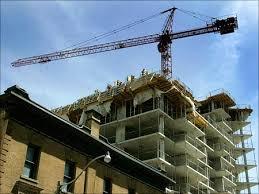 Year 2014 ended on a good note for small real estate brokers, who saw a sales pick-up, albeit of a marginal 10-15 per cent, in the secondary market.
"There was an increase in queries for properties in the resale market, especially in the national capital region, and we saw sales improving towards the end of last year," said a Gurgaon-based broker.
A Delhi-based broker spoke of a surge in sales in the secondary market but clarified it would take another six to 12 months before the industry comes back on track.
New real estate portals like PropTiger and Commonfloor are also focusing on the secondary market in a big way.
For instance, PropTiger, started in 2011 and offered new projects by developers, is now expanding to the resale market.
"We have started the pilot project in the secondary market and are getting a good response.
"Soon, we will live in all cities where we have bases," said PropTiger co-founder Prashant Agarwal.
Commonfloor CEO and founder Sumit Jain said: "The secondary market has shown considerable growth in terms of numbers over the past six months because of two reasons.
"First, with soaring property values, resale properties evolve as a cost-effective option for buyers, mainly due to competitive prices. Second, as most buyers are now eyeing 'ready to move in' properties, resale properties work better, especially in areas largely driven by end users."
The mood in the real estate sector has been upbeat since the Narendra Modi-led government took charge at the Centre in May last year.
Experts and developers believe there will be a revival in the sector, when there is a boost to the economy and the expected interest rate cut by the Reserve Bank of India has taken place.
Over the past year, many brokers have started focusing on the resale market, given the higher margins and consumer issues related to delays in delivery by developers in new or under-construction projects.
This has led to a majority of brokers in Delhi, Gurgaon, Noida, Mumbai and other cities moving to resale of residential properties and selling independent plots, an expert says.
However, the growth in the secondary market is restricted to specific locations in different cities.
In NCR, the resale market is growing at a fast clip along Dwarka Expressway.
In Mumbai, suburbs are the places where investors are exiting the markets, according to Commonfloor's Jain.
And, parts of Noida and Ghaziabad are also seeing a surge in deals in the secondary market, according to another expert.
But Sanjay Sharma, managing director of QuBREX, disagrees: "There has been no movement in the secondary market. Both markets are facing a slow phase at present.
"The queries for 'ready to move in' units, though, are higher than those for new projects. Buyers are sceptical about new properties because of issues like delivery delays and quality."
The real estate market has been facing weak sales and high inventory for about two years now.
Besides, developers have been pressed for funds, with banks' unwillingness to lend to companies in an ailing sector.
There have also been instances of buyers' protests over delays in delivery.
DLF and Supertech, for example, were recently slapped with cases and pleas in different courts and the Competition Commission of India.
The Supreme Court asked DLF, the country's largest in the segment, to deposit Rs 630 crore (Rs 6.3 billion), pending the outcome of a final order on a CCI verdict.
The latter decision came on a petition by buyers of one of its projects in Gurgaon, alleging unfair trade practices.
The Allahabad High Court had recently ordered demolition of two towers in Supertech's Emerald Court project in Noida, on a petition by buyers alleging violation of building norms.
Supertech has challenged the order in the Supreme Court.