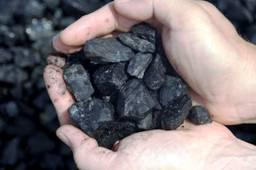 The Inter-Ministerial Group on the allocation of coal blocks will decide this week the fate of 29 mines given to companies such as Jindal Steel and Power and Reliance Power, following its last week's review of the progress made in developing them.

"The next meeting of the IMG will be held on September 12 . . .to deliberate and finalise its recommendations in respect of allocatees/companies which made presentations before it," an official statement said.

The panel undertook the review of the blocks from September 6-8.

"Presentations were made by the allocatees of 29 coal blocks in reply to show cause notices issued to them (for failure to develop the blocks as per stipulated timeframe)," the statement said.

It added that the allocatees were asked to provide documents indicating the current status, duly certified by the authorised representative, besides the details of investment made vis-a-vis the plans for developing the blocks, certified by Chartered Accountant.

They were also required to submit investment details in respect of end-use plant, the statement said, adding, "The self certification as per CA certificate and physical progress reported by the companies was taken on record and the authorised representatives were given an opportunity to be heard by the IMG."

To facilitate further deliberations, the IMG said that coal controller/Ministry
of Coal will provide a status paper for each case including history of previous reviews and action.
The IMG meeting is being held against the backdrop of the CAG estimating that private companies are expected to make undue gains to the extent of Rs 1.86 lakh crore (Rs 1.86 trillion) as the government did not conduct auctions while allotting mines to them.
During the three-day IMG meeting, allottes of 29 blocks gave progress reports of their mines and several of them said delays in starting the production resulted due to lack of various clearances from different state governments.
Tata Steel, Reliance Power, JSW, Grasim Industries, Kesoram Industries, IST Steel & Power, SKS Ispat and Power, Bihar Sponge Iron, among others, had appeared before the panel.
Before the start of the review exercise, the Coal Ministry had said on September 3 that the latest progress as reported by the Coal Controller would also be taken into account by the IMG 'before recommending on the action against the coal block allottees'.
Meanwhile, sources said that the IMG in its meeting on September 12 may also decide the dates for assessing the performance of the PSUs which were given the blocks without auction.
Around 30 coal blocks, of the 58 that have been issued showcause notices, are with public sector firms such as MMTC, Chhattisgarh Mineral Development Corporation, Jharkhand State Mineral Development Corporation and Orissa Mining Corporation.