If someone had scored the match between Parikh and life like a boxing match, Parikh would probably come out ahead.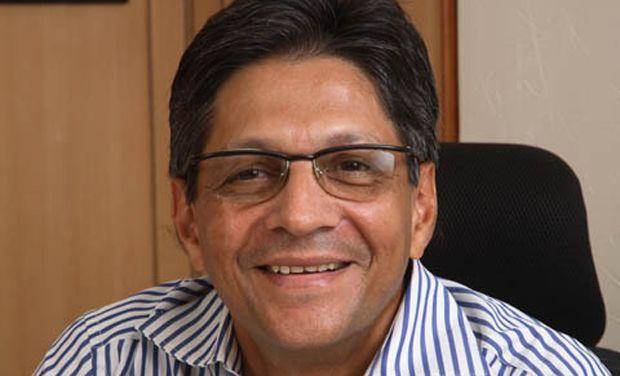 It is a pass-through!" Parikh said with a growl. It was 2010 and Parag Parikh was not in a good mood, leaning with a glare over his cane at his Fort office near Lion Gate.
He was explaining to the media why it was a bad idea to change the net worth requirements for mutual funds, which he believed would reduce competition in the asset management business.
A Securities and Exchange Board of India (Sebi) committee recommended changing the Rs 10 crore net worth requirements for MFs.
Suggestions included increasing it to Rs 50 crore or, alternatively, linking it to the funds' assets under management.
Smaller MFs protested loudly against the issue, pointing out that a MF is a pass-through vehicle, unlike a bank.
It does not guarantee the investments of its clients, only allocates it to various securities. Parikh at the time had not yet entered the MF space! his licence was still pending.
Professionals like him would have to raise a ridiculous amount of money which they did not even have to employ in their business.
Beside his media interaction; he told C B Bhave, then Sebi chief, that he would have to come out with a multi-thousand crore initial public offer if the move was to go through.
The proposal was shelved. Regulatory obstacles weren't the only ones he had to overcome.
He suffered an early attack of polio beside all the attendant whips and scorns associate, with being an entrepreneur in India.
But if like the Mayweather-Pacquiao bout, someone had scored the match between Parikh and life; Parikh would probably come out ahead. A number of people helped him on the way.
Chandrakant Sampat saw his entrepreneurial zeal and asked him to take to the stock market. Its easier to buy and sell pieces of ownership on Dalal Street than endure the pain of setting up a business in India.
He started as a sub-broker in 1979. He wanted to become a broker but this required capital. His wife and mother sold some of their jewellery so that he could set up shop.
His death in a car crash on Sunday was sudden.
That he was in America to attend Warren Buffett's annual meet for value investors when he met with his accident, added a tinge of irony to the demise of the 61-year-old who lived by the value-investing credo.
He was a regular at value investing conferences, known for wearing suspenders in a country where most people wore belts.
But he was never unwilling to stand apart from the crowd.
This is best exemplified by the advice he gave clients during the dotcom boom. He would ask them to sell technology stocks.
They would come back the next week and say that they had held on, and the stock price has doubled. But he persisted, though not without self-doubt beginning to creep in.
Parikh himself confessed that it was getting to the point where he was unsure whether it was him or the world which was sane.
His had already become one of the premier broking houses on Dalal Street by the 1990s. He offered a rare blend of research and independent insight.
However, some feel that he missed out on capitalising on his initial growth. A professional met him in his office in the mid-90 wanting to associate with him for broking.
Parikh met him but did not show much interest.
The company went on to became one of India's largest retail brokerages. One opportunity he didn't miss was to start a MF in 2014.
By then there had been a change of guard at the regulator, and a decision was taken to increase net worth requirements to Rs 50 crore or Rs 500 million.
Mutual funds were given additional time to meet the norms.
He sounded resigned to it when asked about it over the phone. He probably wore a scowl though.
Image: Parag Parikh
Photograph: Courtesy, Parag Parikh/Twitter