Reliance Industries has refused to sign an Oil Ministry-sponsored resolution rejecting a revised investment plan for the main gas fields in the KG-D6 block, saying it does not reflect deliberations on the issue.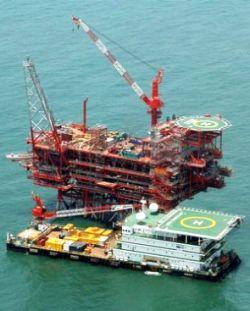 The KG-D6 block oversight panel headed by the Directorate General of Hydrocarbons (DGH) had on October 1 considered the reasons stated by RIL for lowering reserves in the producing Dhirubhai-1 and 3 gas fields in KG-D6 to 3.4 trillion cubic feet from 10.03 tcf approved in 2006.

Sources said the DGH and the Oil Ministry nominee on the panel, called the Management Committee (MC), disagreed with the geological reasons put forth by RIL for cutting the reserves and the drop in production to 10 million standard cubic meters per day from 54 mmscmd achieved in March 2010.

There was no agreement on appointing an independent international expert to go into the decline and to verify if gas is being hoarded, as has been alleged.

However, a resolution - which means a decision taken at the MC meeting - was sent to RIL and its partners, saying the panel had rejected the revised field development plan.

RIL too circulated its version of detailed record notes or minutes of the meeting, sources said.

The DGH rejected the minutes, saying they did not "reflect the true
proceedings of the meeting" but did not provide instances where they varied with the proceedings.
Sources said the DGH summoned an MC meeting last week to sign the resolution, but RIL refused to attend or sign it.
The Production Sharing Contract (PSC) states that MC meetings are convened by operators, not DGH or Oil Ministry.
The MC, which has the DGH as chairman and includes representatives of the Oil Ministry and the contractors, is supposed to work as a board of directors and take decisions together.
The PSC provides for the MC to remove ambiguity in decision making and to ensure that decisions are not taken by either the operator or the regulatory authority in isolation.
The revised field development plan is critical in the Oil Ministry scheme of things to deny RIL the benefit of revised gas prices from April 1, 2014.
It is proposing to the Cabinet that the current rate of $4.2 per million British thermal units should be paid for gas from the D1 and D3 fields until it is proved that RIL did not deliberately suppress output.
If the revised plan was to be accepted, it would have meant the ministry agrees with the reasons for the drop in output.
A revised investment plan for the MA field in the KG-D6 block, where output has dropped by 60 per cent, has been accepted and it will get the benefit of the new gas price of $8.4 per million Btu, sources added.