Anil Ambani Group firm Reliance Broadcast Network on Wednesday said it has completed its final negotiations with US media conglomerate CBS Corp to form a JV to own and operate TV channels.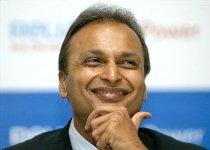 RBN, previously known as Reliance Media World, will form a 50:50 joint venture with CBS Studios, a division of CBS Corp, the company said in a filing to the Bombay Stock Exchange.
The JV will own and operate, market and promote a portfolio of television channels in India, Nepal, Bhutan, Sri Lanka, Bangladesh, the Maldives and Pakistan, it added.
With RBN's multimedia presence and integrated sales offerings, combined with the content muscle of CBS, BIG CBS stands to bite into a sizeable slice of India's burgeoning television industry.
"The JV will, at start, see the creation of three new English entertainment channels, customised for the Indian market offering audiences immediate access to new and current CBS programs," it said.
The joint venture will also explore Hindi and regional language general entertainment channels in the next phase. RBN operates India's largest radio network (92.7 Big FM) and is into outdoor, promotions and events.
CBS' television network is America's No 1 broadcast network.
CBS has developed some of Americas biggest hit shows such as CSI, NSIC, America's Next Top Model and The Oprah Winfrey Show.