RIL is also set to file its tariff plans, which will mark the company's intent to commercialise Jio's operations, with the regulator this week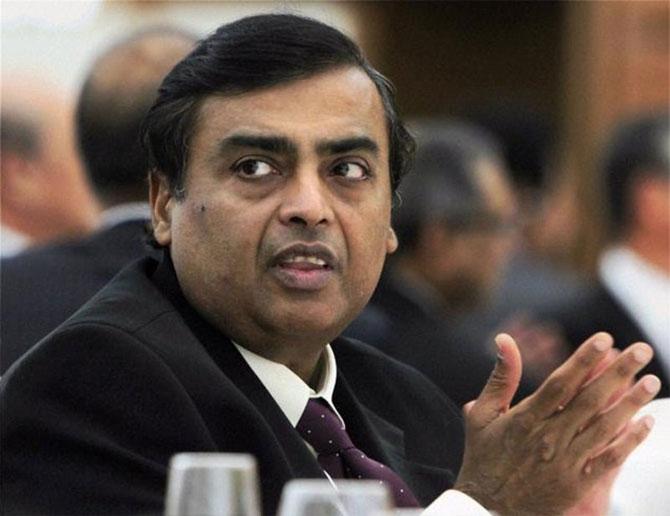 Reliance Industries shareholders can expect a breakout message from chairman Mukesh Ambani at the annual general meeting this Wednesday. Ambani, sources in the company said, would lay out a detailed road map on commercialisation of two of its key projects worth $50 billion (about Rs 330,000 crore).
The two projects are petcoke gasification (converting organic or fossil fuel into gases that can be used as fuel) and providing 4G LTE service across the country under the Jio brand name. The commercial launch of these projects is important, as RIL investors have been concerned over delays in projects which have involved heavy capital expenditure.
Sources in the company said Reliance Jio, RIL's ambitious telecom project, would be the main focus of Ambani's address.
Though a commercial launch is still some months away as several pieces are yet to fall in place, Ambani is expected to talk about the big strides Jio has made on several fronts.
Jio, which selectively opened its service to employees and their friends and family last December, came up with a preview offer 10 days ago, under which Jio provides free voice calls and unlimited data for three months, on most 4G smartphones.
Sources in the company said customers have been queuing up outside the group's stores across the country to get connections, even as the company has not spent anything on advertising the offer.
RIL is also set to file its tariff plans (which will mark the company's intent to commercialise Jio's operations) with the regulator this week.
By opening up the preview offer on most 4G-enabled handsets, Jio has taken a step closer to its stated goal of achieving 100 million subscribers in the first year of its launch.
An LCD screen set up on the seventh-floor office at Reliance Corporate Park in Navi Mumbai reads: "Our target is 100 million". Below this message, new subscriber additions are updated every few seconds on the screen. At last count, the company had 3.5-4 million subscribers.
Going by modest estimates of even 100-150 walk-in subscribers a day at its 1,800 digital express stores in 650 towns, the company would have enrolled at least a million subscribers in just five days.
But the figure is a far cry from the company's stated goal. RIL has stated it will have 22 million subscribers on commercial launch.
At the AGM, Ambani could also give a detailed roadmap on Jio's test results and explain why a full-blown commercial launch would take some more time.
For instance, while the company has announced partnerships with several handset companies, its partnership with Cupertino-headquartered Apple is yet to be announced. Buzz on social media suggests that the announcement is likely to happen shortly.
Analysts claim that this year could be a breakout year for RIL, as it is close to the end of a very heavy capex cycle. According to Morgan Stanley, the next six months are critical as Reliance gets ready to commercially commission two key projects — the petcoke gasification project at Jamnagar and nationwide roll out of 4G LTE — both of which have been delayed.

The foreign brokerage, in its report on RIL, said: "We believe the AGM on September 1 should be key to watch, especially with regard to timelines on project execution and telecom launch, which could be triggers for the stock."

Shares of Reliance Industries have underperformed the Sensex by 12 percentage points over the last six months thanks to the delay in Jio's launch.

In fact, over the last five years RIL shares have returned 7.7 per cent against the 14.4 per cent returns given by the Sensex. The stock has underperformed the benchmark for a decade now.
Photograph: PTI Photo