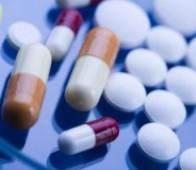 Amid concerns raised by domestic and international bodies that many medicines, especially antibiotics, are being misused in India, the drug regulator has ordered surprise inspections at chemists and pharma stores across the country.

"We have taken a proactive role and asked all state drug inspectors to strictly monitor all retail outlets. There is a lot of misuse of medicines, particularly antibiotics, being reported and there are concerns the  world over," G N Singh, the Drug Controller General of India, told Business Standard.

"It's important to develop a system where we can keep a check on such practices.

Recently, the regulator had sent a notice to individual state drug controllers, issuing specific guidelines for strengthening the regulatory system to ensure that drug retail outlets across the country are run in compliance with the Drugs and Cosmetics Act.

Even though regulatory norms don't allow unauthorised sale of prescription medicines, the practice is rampant in the absence of active monitoring. Particularly, people tend to buy various antibiotics from chemists without medical consultation. Such misuse is leading to various medicines losing efficacy and becoming ineffective.

Amit Sengupta, a medical practitioner and also the co-convenor of Jan Swasthya Abhiyan, a public health advocacy movement, says that though the problem is acute in the case of antibiotics, it is there with all
medicines.
"When you prescribe irrationally, the rate at which old antibiotics obsolete becomes much higher," he said.
"Surprise visits will help us monitor such sale," DCGI Singh said, adding that if any chemist was found flouting the rule book, its licence would be cancelled immediately.
According to Sandeep Nangia, president of Delhi Retailers and Distributors Association, such practices mainly take place in small towns and rural areas where there are few doctors and no hospitals, and many people do not have enough money to pay the doctor's fee.
"There should be proper educational programmes and training sessions for chemists to make them aware of the law and the fallouts of such practices," Nangia said.
While there have been concerns regarding various drugs losing efficacy due to misuse, the move is triggered by a recent instruction by the World Health Organisation.
"In a meeting last week, WHO pointed out the problem and asked us to take immediate action," Singh said.
According to Sengupta, the use of antibiotics has become a huge issue in India where infections are very common and once the existing antibiotics become ineffective, the newer ones can be very expensive.
As per industry estimates, there are around 700,000 chemists operating across the country.
The current sales in the domestic drug retail market is estimated to be over Rs 80,000 crore, of which around 15 per cent comes from institutional retail like hospitals. The rest is from pharmacy retail.