Pharmaceutical companies will have to launch drugs within six months of getting approval from the drug regulator, failing which they could lose the manufacturing licence.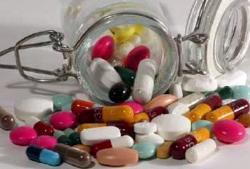 The Drugs Controller General of India (DCGI) recently issued a notice, mandating companies to introduce their products in the market within the specified period, to ensure safety and efficacy.
According to the Drugs and Cosmetics Act, for any new drug, pharmaceutical firms should file a periodic safety update report (PSUR) every six months, for the first two years, after getting approval from the DCGI.
For the subsequent two years, PSUR needs to be filed annually. This enables authorities to monitor the safety and efficacy of a new drug in a post-marketing scenario for four years, after which it no longer remains a new drug.
"It has been observed many times that manufacturers do not launch the product even after years of getting approval from this office and the manufacturers do not submit the required PSUR, while the drug does not remain a new drug after a period of four years. Therefore, the assessment of safety and efficacy of such a new drug in a post-marketing scenario remains incomplete," the DCGI wrote to state drug controllers, asking them to cancel permission to manufacture such drugs in case the company fails to bring the medicine to market in time.
"It has been decided in public interest that in case an applicant/manufacturer fails to launch the product for marketing in the country within a period of six months from obtaining the permission or license, the permission/licence will be treated as cancelled," said the DCGI in the letter, a copy of which is reviewed by
Business Standard
.
In
case of new drugs, pharmaceutical companies are mandatorily required to seek manufacturing licence from the DCGI. Based on that, it gets separate permission from state drug controllers as well.
However, once the drug completes four years, permission can be sought directly from the state controller.
Officials say to bypass post-marketing surveillance of their products, companies often delay the launch and would introduce the drug only after completing four years.
"The latest move is to close this loophole by making it mandatory for companies to launch their medicines within six months of getting approval. This will enable us to monitor the safety and efficacy of the drug in more patients," said an official.
Before a drug gets the final approval, companies are required to produce clinical trial data for the drug, based on which the regulator rejects or allows manufacturing and marketing of the medicine. However, clinical trials are conducted on a limited number of patients or subjects.
Therefore, the post-marketing surveillance is crucial to assess the behaviour and impact of the drug on a larger population.
REMEDY FOR DELAY
For any new drug, the Drugs and Cosmetics Act mandates pharma firms to file a periodic safety update report (PSUR) every six months, for the first two years, after getting approval from the Drugs Controller General
For the subsequent two years, a PSUR needs to be filed annually
This enables authorities to monitor a new drug in a post-marketing scenario for four years, after which it is not considered 'new'