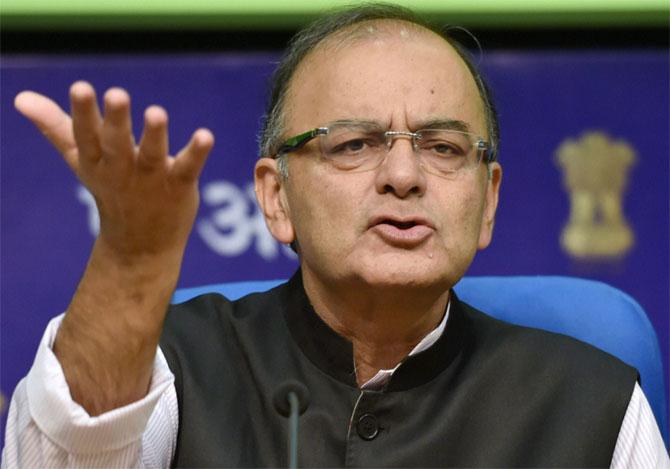 Finance Minister Arun Jaitley on Monday called upon states to reform to attract investment, saying investors do not like policy paralysis and prefer destinations that offer more favourable business and political environment.
"In addition to co-operative federalism, India has also become a competitive federalism.
"The future would be competitive federalism because it's not Centre-state relation, but it is states and states competing with each other to attract investment," he said.
Addressing domestic and global investors at the 'Happening Haryana' event in Gurgaon, Jaitley said now more and more states are organising investor summits.
"Those who don't reform, people in those states are at a disadvantageous state and those who are in a position to offer more favourable economic, business and political environment to investors certainly. . . are going to benefit," Jaitley said.
"Reform or perish could not be more true than it is today."
The finance minister, who has announced a host of steps to boost manufacturing and real estate sectors, said if there is an environment of paralysis and policies are not reforming, the investor does not feel enthused enough to invest there.
Stressing on the need for further improvement of transport infrastructure, Jaitley said he reached late by 20 minutes for the event because of heavy traffic on the National Highway.
Speaking about the Jat reservation which led to loss of life and property, Jaitley said 'dark clouds are over' and the state has a huge sense of resilience.
Finance Minister Arun Jaitley. Photograph: Vijay Verma/PTI