Real estate developers and home buyers will feel the pinch of higher interest rates, which could slow down home sales. Higher interest will push up monthly installments for home loans for existing as well as new home buyers.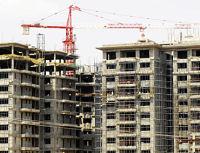 The National Real Estate Development Council (Naredco) expects interest rates on housing finance to increase to 10.5 per cent for loans up to Rs 30 lakh and 11 per cent or more on loans above Rs 30 lakh.

The Council feels the problem of food price increase and oil price rises should not be tackled by enforcing restrictions on all sectors.

Reduced investments in the real estate industry will only widen the housing deficit and escalate cost.

Naredco estimates a housing shortage of 26.53 million dwelling units in the country, the bulk for low income and economically weaker sections.

Ashutosh Limaye, local director - strategic consulting, Jones Lang LaSalle India, said construction costs have gone up as most developers have been forced to raise money from the private sector in the absence of bank lending.

More than interest rates, what's hurting home buyers is that many banks are now funding only 75 per cent of the cost of an apartment as against 85 per cent earlier.

"The fact that the salaried class now have to supply a higher contribution to the cost of their homes is having a very tangible impact on demand," said Limaye.

Pradeep Jain, chairman, Confederation of Real Estate Developers' Association of India, said: "The increase in rates will intensify the cash crunch scenario the industry is facing. The current pressure on prices is global in character and reflects supply-side bottlenecks. The solution is not monetary tightening."