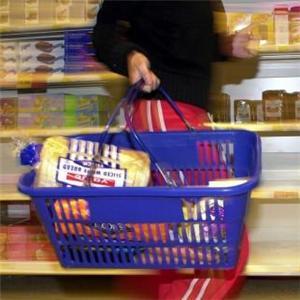 With decks cleared for multi-brand retail giants to enter India, the country's real estate developers are busy drawing up plans to tap the fresh demand the development will generate in the commercial realty sector.

"International retail chains like Walmart, Carrefour, Metro, Spar and a few others are in touch with us for a tie-up and taking up space in our mixed use projects and the mall e-square," said R K Arora, chairman and managing director , Supertech, a national capital region-based real estate developer.

As the demand is likely to pick up now, "we plan to go for more of retail space in terms of malls in the near future," said Arora.

Supertech is just one among the many real estate players returning to commercial projects.

The government on Friday decided to open up the multi-brand retail sector to up to 51 per cent of foreign direct investment.

Earlier this year, the government notified rules to increases FDI in single brand retail to 100 per cent from 51 per cent.

As the retail space market was in a slump with increasing vacancy rates and falling rentals, the FDI policy has come as a major boost.

According to a Cushman & Wakefield report, NCR saw the highest mall supply deferment of over 80 per cent, ensuring the city maintained vacancy levels at 28 per cent.

NCR saw only 120,000 sq ft of mall supply in January-March and no supply in the April-June quarter of 2012.

Developers, who shifted their focus to residential in times of economic slowdown, are back to drawing up big retail plans.

Take, for instance, Anant Raj Industries. The company, which had shifted its focus from commercial to residential two years ago, is now gung ho on retail.

Amit Sarin, managing director, said the company was prepared for the big opportunity, thanks to their earlier focus of commercial.

"By next year, we will have 7 million sq ft of ready space in commercial and we plan to get in touch with the foreign brands now," he said.

The company has plans to build a few big malls in NCR.

"When we do commercial, we have 10-15
per cent reserved for retail.
"However, this was neglected for the past two years. But from now on, we plan to exploit the entire 15 per cent for retail."
India's largest real estate player DLF, which is coming up with a 1.8 million sq ft mall at Noida called 'Mall of India', is in touch with all leading foreign players planning to enter India.
"Yes, we are in touch with all foreign retail players, they were waiting for clarity on the FDI policy," said Rajeev Talwar, executive director, DLF.
He told
Business Standard
the company would be more focussed on the retail segment from now on.
DLF's Mall of India is expected to be operational in the third quarter of 2013-14.
At present, DLF has 1.38 million sq ft of leased retail space across the country, and earns annualised rental income of Rs 250 crore (Rs 2.5 billion).
Last year, DLF had chalked plans to invest Rs 3,000 crore (Rs 30 billion) over five years to develop shopping malls of 3.5- 4.3 mn sq ft.
The Bengaluru-based Sobha Developers, too, said it would look into the retail segment more proactively now.
Navin Raheja, CMD of Raheja Developers, said the announcement was a big boost for the real estate sector, and now the company would explore a bigger format for retail.
Unitech had told this newspaper last year that it was planning to build 3 mn sq ft retail space across the country in the next four-five years, with an investment of nearly Rs 2,500 crore (Rs 25 billion).
On increasing investment in this space, R Nagaraju, vice-president (corporate planning), had said: "We will develop more space for retail if we see good demand, as we have enough land bank suited for retail."
As per Cushman & Wakefield, about 1 million sq ft of expected mall supply was deferred to second half of the year or next year.
The overall vacancy rate for the major cities as the April-June quarter stood at 19.6 per cent.
Arora of Supertech added the vacancy would get absorbed now and expect rentals to go up 10-15 per cent in the next six to 12 months as even the small shops would like to go into a big organised format to compete with the foreign brands.