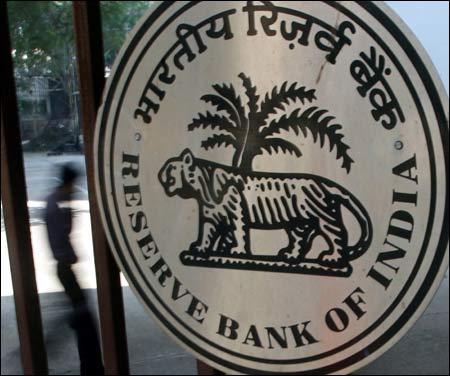 The marginal rise in June headline inflation to 4.9 per cent may be a precursor to a pronounced increase in the coming months and RBI is unlikely to cut rates at the forthcoming policy meet on July 30, say analysts.
"The weakening rupee is offsetting the gains from low global commodity and crude prices...No action from the RBI may be the best action in this situation. Expect no rate cut on July 30," ratings agency Crisil said in a note.
It said even though crude prices have fallen 20 per cent in dollar terms from the peak of 2009, in rupee terms, the prices are almost at the 2009 due to the steep currency depreciation. Economists at brokerage firm Credit Suisse even went to the extent of saying that there in fact is a case for a rate hike and not any cuts by from RBI on July 30.
"The chance of the RBI cutting interest rates at its next meeting on July 30 is close to zero. In fact, there is probably a higher risk of rate hikes than cuts right now."
Crisil said it is increasing its FY14 average inflation estimate up to 6 per cent from the earlier 5.3 per cent, as against the RBI's stated comfort level of 5 per cent. Credit Suisse said every 10 percentage points depreciation in the rupee leads to a 1 percentage point spike in headline inflation.
Official data released this morning said June wholesale price inflation rose to 4.86 per cent, driven mainly by rising prices of food articles, especially vegetables including onion which jumped nearly 120 per cent.
"We expect headline inflation to inch higher in the coming months due to higher raw material costs, reflecting the sharp currency depreciation in the last two months, and pass-through of administered fuel prices," a note from the Japanese brokerage firm Nomura said.
It said till the consumer price based inflation, which rose to 9.87 per cent for June, comes down, RBI will not take any action on the rate front.

Commenting on the decline in core inflation to 2 per cent, the 11th consecutive monthly fall in the number, Credit Suisse said it reflects the weakening industrial activity, softer money and lending growth in the economy.
However, Deutsche Bank in a report played down the marginal uptick in the inflation readings and described them as benign numbers as prices of manufactured goods which make up for 65 per cent of the inflation basket.
"As food prices stabilise due to a normal monsoons and good harvest, we expect inflation to head lower once again and settle in the 4-4.5 per cent range by September. Even though we feel that the forex pass-through to inflation will probably not allow headline inflation to fall below 4-4.5 per cent in this cycle, the dynamic would be sufficient to allow RBI to consider cutting rates in September," the report said even as it remained silent on July 30 policy.