The Reserve Bank of India (RBI) has sold special drawing rights (SDRs) to the International Monetary Fund (IMF) for interim payment to the government for meeting the fiscal deficit target of 4.8 per cent of GDP in the current financial year.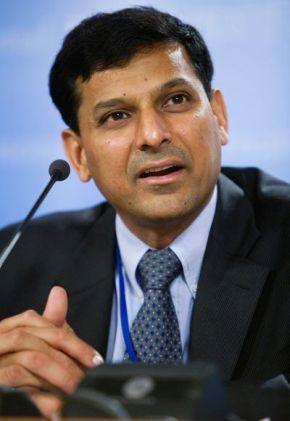 According to sources close to the development, the central bank has paid Rs 10,000 crore (Rs 100 billion) to the government. The payment can't technically be termed a dividend as the central bank does not earn any income.
The central bank generates a surplus which is transferred to the government after appropriation to reserve funds.
According to the latest data, the country's foreign exchange reserves stand at USD 293.4 billion, of which foreign currency assets total USD 266.8 billion. SDRs constituted USD 445.6 billion of the foreign exchange reserves.
The SDR is an international reserve asset, created by the IMF in 1969 to supplement its member-countries' official reserves.
Its value is based on a basket of four key international currencies, and SDRs can be exchanged for freely usable currencies.
Sources indicate the central bank has the option of replenishing the SDRs in the next financial year.
The RBI's earnings mainly come from investments in foreign assets. On the domestic side, its income is generated from investments in government securities, the repo and reserve repo auctions under the liquidity adjustment facility and the marginal standing facility, among others.
The RBI follows the July-June calendar for accounting purposes and after appropriation to reserve funds, it transfers the surplus to the government. Typically, the transfer takes place in August after the RBI's board finalises the accounts for the accounting year.
The finance ministry demanded a portion of the projected surplus be transferred before the financial year-end to shore up its fiscal deficit numbers.
The government, finally, projected a fiscal deficit of 4.6 per cent during the interim Budget.
The fiscal deficit figure was, however, criticised by many experts on the grounds that Plan expenditure was reduced while non-Plan expenditure was increased, which could fuel retail inflation.
The ministry had estimated Rs 44,000 crore (Rs 440 billion) in dividend from the RBI, nationalised banks and financial institutions in the current fiscal.
Last fiscal, the RBI had paid Rs 33,100 crore (Rs 331 billion) to the government and Rs 16,100 crore (Rs 161 billion) in the previous one.
The central bank maintains a contingency reserve for meeting unexpected and unforeseen situations, including depreciation in the value of securities, exchange guarantees and risks arising out of monetary or exchange rate policy operations.
Since the RBI is also the lender of last resort, it needs to maintain a healthy contingency reserve so that it can lend its support in case of a bank failure.
Apart from the contingency reserve, the RBI also maintains an asset development reserve, which was created in 1997--98, to meet internal capital expenditure requirements and make investments in its subsidiaries and associate institutions.