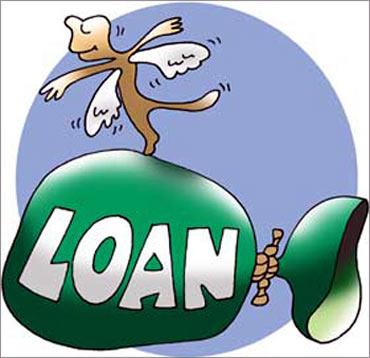 Reserve Bank of India's decision to cut interest rate augurs well for business and will prompt people to go in for housing and consumer loans which will boost demand and growth, Revenue Secretary Shantikanta Das said on Wednesday.
"The rate cut by RBI is a welcome move.
"It augurs well for Indian business, Indian industry, for common citizens who want to take housing loans and other kinds of loans from the banks," he said.
"The government has done its bit by presenting a progressive and growth oriented Budget.
"The RBI has responded by reducing the rates and now its for business, industry and people of the country to make the best advantage of it," Das added.
Encouraged by softening inflation and fiscal consolidation roadmap presented by the government, the Reserve Bank of India on Wednesday slashed key policy (repo) rate by 0.25 per cent to 7.5 per cent, the second such surprise rate cut outside the regular policy review in less than two months.
It has been decided to reduce the policy repo rate under the liquidity adjustment facility by 25 basis points from 7.75 per cent to 7.5 per cent with immediate effect, RBI said.
The cut in the policy rate by RBI will help lower interest rates for individual and corporate borrowers, making home, auto and corporate loans cheaper.
However, the cash reserve ratio (percentage of deposits kept in government securities) has been left unchanged at 4 per cent.