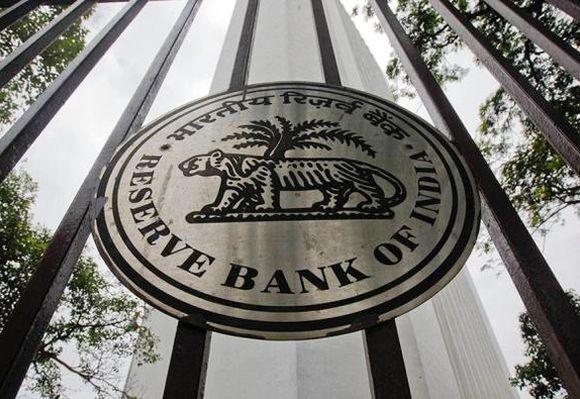 Terming the RBI action on Wednesday as a "pleasant surprise", analysts today cautioned that possibility of a rate hike in the future cannot be ruled out. Urijit Patel committee's report on monetary policy would clear the air on RBI's future stand, they added.
"The central bank maintained status quo on the grounds that a sharp rise in inflation in recent months has largely been driven by a surge in the prices of fruits and vegetables....," a Crisil report said.
But, it added, "the possibility of rate hikes during the remainder of the fiscal cannot be ruled out. The RBI has indicated as much in today's statement." Some analysts noted that RBI has taken into account the weak GDP growth.
"The decision by the RBI not to hike the repo rate in this latest policy has come as a pleasant surprise to the market," a research report by the State Bank of India said, adding that it shows the central bank's concern to address growth, and its anticipation that food inflation will come down rapidly from December onwards.
"Today's decision...was a seeming departure from the hawkish line drawn up in previous monetary policy statements... It was also a bit difficult to reconcile today's
decision with the data flow we have seen in recent months, including the rising CPI and WPI inflation prints," Chief Economist for India and ASEAN of HSBC, Leif Lybecker Eskesen said.
"While we do not disagree that food inflation is likely to ease going forward on the back of a gradual normalisation of supply, we are not convinced that headline inflation will drop very much as overall food inflation may not decline notably," he added.
Pointing out that inflation risks remain tilted to the upside and so further monetary tightening is needed, HSBC Global Research said the central bank may have to raise rates. Nomura said the RBI is moving towards CPI inflation as its nominal anchor.
"Though taking a wait-and-see approach, we believe that the RBI is implicitly moving towards CPI inflation as its new nominal anchor; hence, future policy direction will be guided by the outlook on CPI inflation," Nomura said in its report, adding that it will wait for the recommendations of the committee headed by Deputy Governor Urijit Patel.
Managing Director of Capri Global Capital P H Ravikumar said low core inflation supported RBI's moves. "It must be borne in mind that in support of this decision the WPI core inflation (excluding fuel and food inflation components) is at just 2.65 per cent," Ravikumar said.