Mergers and acquisitions (M&As) in the banking space may require clearance from fair market watchdog, Competition Commission of India (CCI), as well as the sector regulator, Reserve Bank of India (RBI).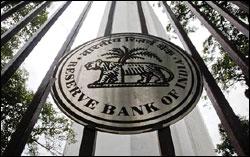 Earlier, the indications were that only involuntary mergers and acquisitions, the ones directed by the RBI, would go to the central bank along with the CCI. However, all mergers and acquisitions may now come under both. While the CCI will look at the competition part of such deals, the RBI will see prudential aspects.
"For M&A activities, banks will have to seek Reserve Bank approval from a  prudential point of view. The RBI is the sector regulator, so the health of banks is its concern. The health of banks is not the CCI's concern. The CCI's concern is their behaviour in the market and the consumers in the market," a key CCI official told Business Standard.
So, the banks concerned may have to go to the RBI for mergers, as they go for branches and other activities, and it will look at technical issues related to the sector, according to the official.
However, under the proposed provisions in the amendment to the Competition Act, they will also have to seek approval from the CCI for M&A activities.
The Cabinet recently approved the amendment to the CCI Act to clear the air over who would vet mergers and acquisitions. It brought all M&A activities under the CCI, except the amalgamation of a failed bank with another bank.
According to CUTS International Secretary General Pradeep S Mehta, it could be difficult for both regulators to co-exist and if the amendment to the Competition Act goes through, the government will likely make amendments to the banking law Bill to take out the provision on RBI approval for competition-related issues.
"The proposed amendment to the Competition Act would in any case make it mandatory for both regulators to consult each other in case there is any conflict. It also provides the CCI primacy to regulate M&As, so it will have a clear say in mergers and acquisitions across sectors, including banking," Mehta said.
Earlier, the Banking Laws (Amendment) Bill, 2011 had proposed M&As in the banking sector be exempted from CCI purview. This proposed clause will now be removed or amended, say those in the know.
Photograph: Danish Siddiqui/Reuters