Aggressive rate cuts are not possible in this year because they have already signed the MoU with the RBI on flexible inflation targeting.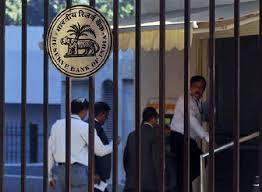 The Reserve Bank of India cut its repo interest rate by 25 basis points to 7.5 percent on Wednesday, in its second move this year outside official policy meetings.
Commentary
Abheek Barua, chief economist HDFC Bank, New Delhi
"I am a little surprised that they did it today because I think they just sort of followed up on the January precedent and did it out of the policy, which I don't think is necessarily a good thing. It introduces a lot more volatility in the markets, than when the rate cuts were coming on a formal platform.
I think that's something I would warn against.
Now the rate cut is working in favour of markets, but you could potentially have a situation where there is positive data, and he doesn't follow up with an immediate cut.
The market might sell off. So you're sort of building a lot of expectation around a very reactive policy, which I don't think is a good thing.
It was a response to the consolidation and a recognition that he's happy with it. I think he's assuaged certain concerns that were emerging that he would be a little slower on policy.
We had said 3 cuts this year. We might see another 50-75 basis points."
Shubhada Rao. chief economist, Yes Bank, Mumbai Budget 2015: Complete Coverage
"There was a growing concern particularly in the recent data from the core sector (core industries) and PMI, and both seemed to be suggesting some deceleration in growth.
More importantly, in the backdrop, the comfort lies in inflation. We see inflation undershooting (the RBI target) by 60 basis points. We could see inflation at 5.4 percent.
Now if that is the kind of expectation on inflation, and particularly if they are trying to revive growth, then we think RBI therefore gets some comfort.
We are not sure now of another cut in April. We still believe there is room for rate cut, by another 25-50 bps."
Ms Raghavan, chairman, IDBI Bank, Mumbai
"It is a very good sign.
It's a very simple arithmetic that the rate cycle has reversed. If not today, tomorrow (bank interest) rate has to come down.
"(The RBI) also know that the rate cut they are announcing gets actual benefits accrued to the banks with a lag of at least 4-5 months. The first rate cut benefit should come very soon.
"Probably by end of March all will decide as to what to do and then (the rate cut) will be passed on."
Frederic Neumann, co-head of Asian Economis at HSBC in Singapore
"Exciting morning! It looks like the RBI feels reassured by the budget proposals. The budget is going in the right direction with greater spending on infrastructure, something that the RBI has sought.
With the budget out of the way the road is clear for a series of rate cuts. It is somewhat surprising that they are doing it off-meeting. Governor Rajan seems to be a friend of surprises.
We expect one more rate cut (this year) but it looks as though the bias is towards more easing. One more is in the bag. The formal adoption of inflation targeting could potentially restrain more aggressive easing later on as the RBI tries to hit its 6 percent target by next January."
Saugata Bhattacharya, ,chief economist, Axis Bank, Mumbai
"It looks like the RBI wants monetary policy transmission and by cutting rates offcycle they are trying to push transmission proactively.
The combination of lower inflationary pressures, fiscal consolidation roadmap, rationalisation of expenditure has prompted RBI to cut rates in an offcycle move."
Killol Pandya, senior fund manager, LIC Nomura MF Asset Management, Mumbai
"Rajan has re-inforced his power to cut rates outside the policy, a second time. I tip my hat to him for that. Rate cut was necessary, we were expecting it to happen sometime this financial year. We were hoping RBI to wait for the inflation data but today's cut has come as a pleasant surprise.
"I feel the April policy will be a non-event from the rate-cut perspective, next on watch will be June policy. Bonds could see a considerable rally post the cut today. Bonds are expected to retrace earlier losses and inch up further."
Rupa Rege Nitrusre, Group chief economist at L&T Financial Services, Mumbai
"This was along expected lines. They had said the next cut is contingent on the quality of fiscal adjustment. And govt has indeed paid attention to the quality of fiscal adjustment
Aggressive rate cuts are not possible in this year because they have already signed the MoU with the RBI on flexible inflation targeting. And inflation is at the mid point level. I feel another 25 bps is possible, maybe in the April policy but after that there will be a pause."
Radhika Rao, economist, DBS, Singapore
"I think the inter-meeting rate cut is a positive surpirse on timing. By this I think the Reserve Bank of India is expressing its confidence on inflation outlook.
This also means that despite higher fiscal deficit the quality of fiscal consolidation has satisfied central bank's expectations."
A Prasanna, economist, ICICI Securities Primary Dealership, Mumbai
"It is a surprise. Looks like RBI was happy with budget but also raises question why RBI did not wait for its scheduled meeting date."
Aneesh Srivastava, chief investment officer, IDBI Federal Life Insurance, Mumbai
"The only surprise that I see is that the rate cut is coming immediately after budget. The quality of the deficit is improving, hence there was scope to cut rates. Domestically macroeconomic data is not giving much comfort and also our rival countries have reduced interest rates.
The reality is growth is yet to pick and it is a right move on the part of the RBI. We still expect another 25 basis points cut in next 3-6 months time. Only caveat is what would happen when Fed starts raising rates."