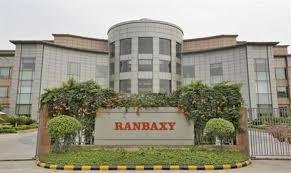 Ranbaxy Laboratories, which has been facing regulatory hurdles in the US, today said it will pay $39.75 million (around Rs 244 crore) in tranches to the state of Texas in the US to settle the litigation concerning its participation in the Texas Medicaid Program.
"The company has settled the litigation concerning its participation in the Texas Medicaid Program.
"Under the settlement agreement, Ranbaxy will make payments to the State of Texas totalling $39.75 million in a series of tranches through August 2015," Ranbaxy Laboratories said in a filing to the BSE.
The claims at issue related exclusively to the manner in which Ranbaxy has historically reported pricing data to Texas Medicaid for certain of its drugs, it added.
"Ranbaxy believes that it fully complied with all relevant laws, however, the company settled the matter to avoid any further distraction and uncertainty of continued litigation with the State of Texas," the Gurgaon-based firm, which is in the process of being acquired by Sun Pharma in a $4-billion deal, said.
Last year, Ranbaxy had paid around $4,20,000 to the US state of Idaho as part of a $500-million settlement that the drug firm had signed with US authorities.
As part of the settlement with US authorities, Ranbaxy had agreed to pay the states and the federal government $350 million in civil damages and penalties.
In May last year, Ranbaxy had agreed to pay $500 million to the US authorities after pleading guilty to felony charges over violation of manufacturing norms at its plants in Dewas in Madhya Pradesh and Paonta Sahib in Himachal Pradesh.
Further, the US Food and Drug Administration had clamped down on the company for manufacturing norms violations and banned import of drugs produced at Ranbaxy's four plants in India.
In a separate filing, the drug firm said it has notified the Bank of New York Mellon to terminate the Deposit Agreements dated July 7, 1994 and underlying Global Depository Receipts programme.
"The Bank has on October 15, 2014 issued the notice of termination of GDR Programme to the GDR holders and accordingly the Bank will complete the process of termination of GDR programme as per the terms of such notice of termination," it added.
Ranbaxy's shares were trading 0.21 per cent up at Rs 599.30 apiece during morning trade on the BSE.