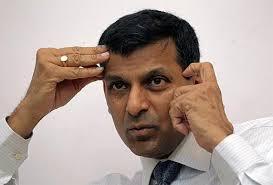 The Reserve Bank of India Governor Raghuram Rajan said it is time govt de-regulated diesel prices in the wake of falling global crude oil prices.

India's macroeconomic indicators are improving and inflation has been coming down consistent with the central bank's forecast, but Asia's third-largest economy needs investment growth to pick up, he added.

Rajan,
however, said Friday's industrial output and inflation data suggested that recovery was 'uneven.'
Output from mines, utilities and factories grew by a much slower-than-expected 0.5 per cent year-on-year, government data showed on Friday, down from June's revised 3.9 per cent rise.
Retail inflation, which the RBI tracks for setting lending rates, edged down marginally to 7.8 per cent in August from 7.96 per cent a month earlier.
Image: Raghuram Rajan. Photograph: B Mathur/Reuters