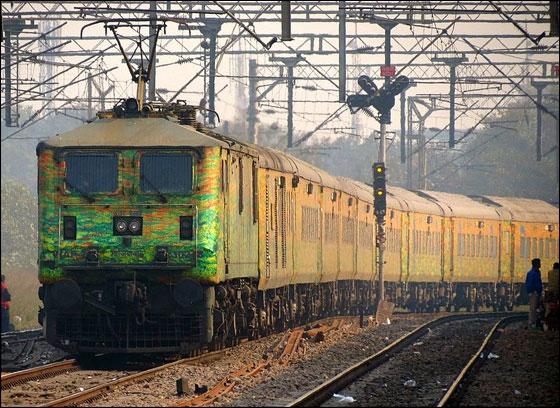 After presenting his first railway budget, Mallikarjun Kharge on Wednesday said he was not for populism but wanted to be "realistic" to ensure that the national transporter thrives for the people of the country.
"I do not want to compete with anybody for popularity or in populist measures. I am really interested in the growth of railways and it should give facility to passengers and the
Railways should survive for people of the country and its common citizens," Kharge said outside parliament after presenting the interim Rail Budget 2014-15.
His response came when it was pointed out that the then Railway Minister Lalu Prasad had announced a reduction of passenger fares by 2 per cent in the interim rail budget in 2009.
Passenger fares and freight rates were left untouched today in the interim rail budget, which talks about plans about involvement of private sector and FDI as part of efforts to modernise the largest transport network in the country.
"I want to be realistic and railways should sustain, it should give service to all the people. That is our motive," he said.
Describing the budget as "growth oriented", he said "whatever was possible in the interim budget, we have tried to do that. We have not increased passenger fares or freight rates in the interim budget. Whatever resources could be mobilised in the existing system, we have tried to utilize that."
On the premier trains with dynamic fares, he said "some earnings are required as without earnings we cannot give facilities to passengers. That is why 17 premier trains will be pressed into service. Whatever we will earn from these 17 trains, the earnings will help in running other 56 trains."
Kharge had announced launching of 73 trains in his maiden rail budget out of which 56 are regular trains and 17 premier trains named as Jai Hind Express.