'Chicago has been kind to me over my history.'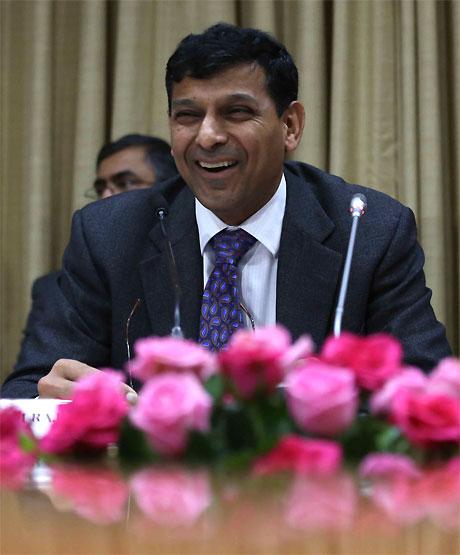 Months before his current term as RBI Governor ends in September, Raghuram Rajan on Tuesday said he sees himself back in the academic world five years from now, while researching and writing in Chicago.
"Five years from now? In my academic office, writing or thinking," Rajan said replying to a specific question on the career trajectory he would like to choose in that time.
When asked if he sees himself back in Chicago, he said, "Yeah, Chicago has been kind to me over my history".
Rajan is on-leave from the post he served - Distinguished Service Professor of Finance at the University of Chicago Booth School of Business. He has also served as the Chief Economist of the International Monetary Fund (IMF).
The academic-turned-central banker Rajan, whose three-year term as the Governor of RBI ends in September this year, declined to answer a direct question on an extension in the same office, calling it a "hypothetical question".
Rajan assumed charge in one of the most testing times in economic policymaking where the rupee was battered due to the 'Fed tantrums' to be one of the worst performing currencies in the world.
The RBI Governor, who famously predicted the 2008 global financial crisis, is well respected for his opinion on world finance and has built a profile which endears him to the investors.
However, experts say it is his not-so-warm equations with North Block and the government which will have a major bearing on whether he continues at Mint Road post-September.