Pune-headquartered Quick Heal Technologies, a provider of Internet security tools and anti-virus technology, has launched Laptop Tracker, a new technology to track and recover lost laptops.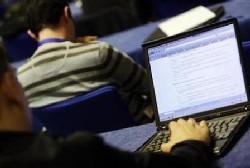 "The tracker service would trace the laptop through its Mac-id and IP addresses," said Kailash Katkar, managing director and chief executive officer, Quick Heal.

Every laptop will have three in-built Mac-ids, which is given at the time of purchase. The user is required to register in the Quick Heal's website through the Mac-id.

The laptop tracker technology can find out the laptop location, when the user connects the laptop to the Internet server.

This device would help the law enforcement department in tracking the laptop. Quick Heal is in talks with various state governments to use the technology in their cyber crime departments.

Quick Heal, which is present in more than 50 countries, clocked a turnover of Rs 100 crore last fiscal.