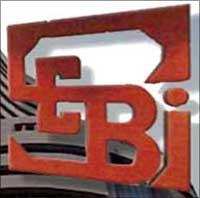 Market regulator Securities and Exchange Board of India on Thursday tweaked the definition of qualified foreign investor, which will allow residents of six Gulf countries (UAE, Bahrain, saudi Arabia, Oman, Qatar, Kuwait) and all 27 members of the European Commission to buy Indian shares and corporate bonds.

The new norms will also allow non-resident Indians to come through the QFI route, but they will have to close their existing accounts.

In a circular, Sebi said QFI would now mean a resident in a country that is a member of the Financial Action Task Force or a member of a group which is a member of FATF.

Earlier, the market regulator was of the view that only the 34 FATF member-states would be regarded as compliant with FATF standards for the purposes of the QFI definition.

However, this excluded those countries from the Gulf Cooperation Council and EC, which are not members of FATF.

Sebi has also clarified in case a person invests in the same company through both QFI route and foreign direct investment route, the total holding of the person in such company shall not exceed five per cent of paid up equity capital of the company, at
any point of time.
The regulator has also allowed QFIs to make fresh purchases of eligible securities, out of the sale or redemption or dividend proceeds of any of the eligible securities.
It further clarified all the eligible securities shall be held in a single demat account of the QFI.
Eligible securities mean mutual fund units (under both direct and indirect route), equity shares, corporate debt and any other security, permitted for investment by QFI.
Sebi has also given an option to QFIs to appoint a custodian of their securities, who would be obligated to perform clearing and settlement of securities on behalf of the client.
QFIs have also been allowed to open a single non-interest bearing rupee account with an Indian bank for routing the receipt and payment for transactions relating to purchase and sale of eligible securities, subject to conditions, as may be prescribed by the Reserve bank of India.
"Accordingly, it is clarified that, henceforth, there is no more requirement for opening and maintenance of a single rupee pool bank account by the qualified depository participant.
QFIs, shall, henceforth invest in all eligible securities through this single non-interest bearing rupee account," Sebi said.