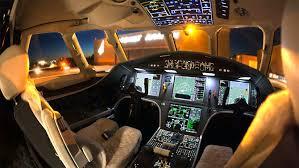 The Directorate General of Civil Aviation may ask airlines to psychologically screen pilots during recruitment and form a peer reporting system for instances of disturbed behaviour.
Also doctors administering pre-flight breath analyser tests may be instructed to observe pilots for signs of stress or anger.
The aviation regulator is drawing up measures following the Germanwings crash last month where a co-pilot has been accused of bringing down the plane.
A recent instance of a cockpit spat between an Air India commander and a co-pilot also set off warning bells.
"We are looking at psychological screening of pilots and have held preliminary discussion with airlines," said a Directoarte General of Civil Aviation official.
Airlines did not respond to an email query on the issue.
Airlines conduct psychometric tests on pilots at recruitment but there are no regulations on the issue.
Air India administers a written psychometric test while some other airlines use computerised evaluation.
The issue for the regulator is whether to order a one-time psychological screening or make it recurrent.
There are concerns among pilots and doctors about introducing regular screening considering cost, time and efficacy.
"A test may show a candidate has a stable mind but what if he develops anxiety or depression the next day. How will that be flagged?" asked a senior pilot.
However, Surendra Sodhi, former chief medical officer of Etihad Airways feels that certain questionnaire based tess could be carried out to gauge psychological well being of pilots and they can be referred for further assessment upon requirement.
Pilots undergo medical checks once or twice a year to keep their commercial licence valid and these examinations are held at air force stations and approved private hospitals. These checks follow International Civil Aviation Organisation guidelines and focus on physical health.
Psychological evaluation in these tests is cursory.
Airline doctors say pilots and doctors must discuss issues concerning health. In airlines interaction among doctors and pilots is limited.
Air force pilots and doctors stay in the same campus, leading to a greater interaction.
"A patient needs to share his or her medical history.
"How else can a doctor arrive at a diagnosis?" asked an airline doctor.
Sodhi suggests that airlines should develop in house counselling and monitoring mechanism. Pilots should be given the confidence that their career will not be jeopardised once they resolve their problem but with a caveat that licence suspension will take place in case pilot's condition is detrimental to flight safety.
Such a step will enhance trust and also lead to more self declarations on health by pilots.