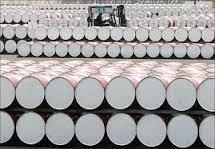 In what could strain India's commercial relations with Egypt, a consortium of Gujarat State Petroleum Corporation, Hindustan Petroleum Corporation and Oil India has decided to relinquish two of its exploration blocks in that country, citing viability issues.

This comes even after the Indian ambassador there had said this would affect the interests of other Indian companies.

In a letter to the petroleum secretary, Navdeep Suri, the ambassador in Cairo, said the decision would affect regulatory clearance for investment worth $1.5 billion by two others, Sanmar and the Aditya Birla Group.

"We are not in the business of pressurising our PSUs (public sector units) to take up a project that is commercially not viable, even though they should have taken a considered view when they were bidding for the blocks.

"I do feel strongly, however, that they have no business to behave in a manner that adversely affects the interests of other Indian companies," his letter said.

The Egyptian government wants a separate bank guarantee for the blocks, as the previous ones had lapsed, a petroleum ministry official said.


The dispute arose when Egypt gave an ultimatum for the consortium to respond on this.
Asked about the relinquishment plans, the official said, "The blocks have low prospects. Hence, the companies have taken a call that it is better to relinquish."
The consortium had bagged the South Quseir and South Sinai blocks in the Gulf of Suez and Red Sea in 2008.
"We haven't invested anything there. Exploration activities are yet to take place."
Chennai-based Sanmar has a polyvinyl chloride and caustic soda plant in Port Said.
The Aditya Birla Group has carbon black and polyfibre facilities in Alexandria.
Commercial production at the Aditya Birla unit started in February 2006 but the group was facing problems in securing gas supply, following uncertainties over the two blocks that India had acquired.
Indian companies have invested close to $3 billion in Egypt, across 40 projects.
AT CROSSROADS
The ambassador in Cairo said the decision would affect regulatory clearance for investment worth $1.5 billion by two others, Sanmar and the Aditya Birla Group
The Egyptian government wanted a separate bank guarantee for the blocks, as the previous ones had lapsed