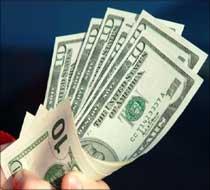 The total value of shares pledged by Indian promoters as a percentage of the market capitalisation (m-cap) of their companies has fallen to its lowest level since March 2009, indicating promoters of some large groups have revoked their shares.

In the January-March quarter this year, 806 companies disclosed pledging of their promoters' holding.

The total value of these pledged shares stood at Rs 1,29,358.83 crore (Rs 1,293.58 billion) as on March 31 -- 9.85 per cent of the m-cap of these companies (Rs 13,13,073.53 crore or Rs 13,130.73 billion) -- data compiled by the BS Research Bureau showed.

The total value of pledged shares as a percentage of m-cap in March 2009 was 12.8 per cent.

In January 2009, the Securities and Exchange Board of India had mandated companies to make disclosures of shares pledged by their promoters as and when the shares were pledged as well as after every quarter.

The first such quarterly disclosures are available from March 2009.

"Promoters of some of the larger groups have revoked their pledged shares in the past three years.

This would have resulted in the value of pledged shares going up to a less extent than the m-cap," said Destimoney Securities MD & CEO Sudip Bandyopadhyay.

"Also, financiers have sold shares pledged with them of many midcap and smallcap companies whose promoters
could not meet margin requirements."
Promoters of most Tata group companies, Anil Ambani-led Reliance group, M&M, Hero MotoCorp and Dr Reddy's Labs have revoked pledged shares in the last three years.
Investors are watchful of companies whose promoters have pledged a significant portion of their holding, as a sharp drop in their share prices could trigger margin calls from financiers.
Typically, for every Rs 100 loan taken by a promoter from a financier, shares worth Rs 200-300 are pledged with the latter as collateral.
However, if the share prices were to fall 50-60 per cent, financiers would demand promoters make some payment or pledge more shares to meet the margin shortfall.
If the promoter defaults or is unable to provide more shares as margin, the financier has the right to sell the shares in the open market. This leads to a further slide in the stock price, as the quantity of shares financiers sold is large.
Of the 795 companies that reported pledging in October-December 2011, 49 revoked full pledges on shares.
On the other hand, an additional 63 companies reported fresh promoter pledging during the January-March quarter.
According to Morgan Stanley, 367 companies reported lower pledging in the January-March 2012 quarter compared to the previous quarter, while 141 companies increased pledging in the January-March period from a quarter before.
The level of pledging was kept unchanged by 237 companies.