The dispute among the co-founders of YES Bank has already impacted Street sentiment. Analysts believe the development may have a short-term impact on the bank's share price, as some market participants might sell the stock, irrespective of the fundamentals of the bank.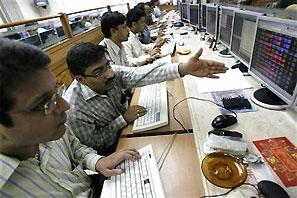 It is believed short sellers may capitalise on the weak sentiment, owing to the dispute between co-founders Rana Kapoor and Madhu Kapur.

"We expect a four to five per cent fall in YES Bank share prices on Monday, but we believe beyond that, it will attract serious buyers. In the banking space, YES Bank is one of the best managed banks, with about 24 per cent RoE (return on equity), trading at 13 times its earnings," said A K Prabhakar, senior vice-president (equity research), Anand Rathi Financial Services.

On Friday, the company stock closed marginally (0.99 per cent) lower at Rs 502.6. Most market participants
believe in the short term, the development would impact sentiment. "I do not think it has implications on operations of the bank. Remember, the promoters are the minority shareholders," said the head of research of a foreign broking house.
G Chokkalingam, executive director and chief information officer at Centrum Wealth Management, said, "This development is completely irrelevant, from an operations point of view. We have a strong regulator in the country. The case of YES Bank is not comparable, but you know what happened in the case of Bank of Rajasthan."
In terms of decision-making, analysts don't see any major issue, considering independent directors, regulators and founding promoters have small stakes in the bank.
"It's not like two brothers fighting to prove their supremacy in a typical closely-held manufacturing company. Here, we have the Reserve Bank of India. Don't forget, its promoters are minority shareholders. But yes, people will still sell the stock on Monday. This, we feel, is an opportunity to buy, rather then sell the stock," said Prabhakar.