The face of the Indian drug manufacturing industry has changed over the past year or so, with a string of changes in the top management of major pharmaceutical companies.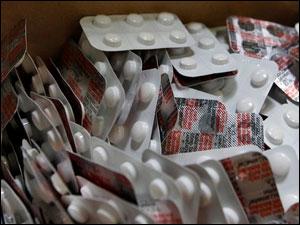 Many attribute this to the sector's evolution from a mere generic developer to one with global ambitions and high-value products. Companies run till now by mostly their promoters are increasingly inducting professionals to head their teams.
Abbott, Pfizer, Aurobindo, Cipla and Sun Pharma have all seen changes in their top positions during 2012. In fact, Cipla, Sun and Abbott have undergone a complete rejig in their top management, bringing new people and reshuffling existing ones.
Abbott Laboratories, which acquired the domestic formulation business of Piramal Healthcare in 2010, recently appointed a new head, Bhasker Iyer, to oversee its $1-billion operations in India spread across three companies - Abbott India, Abbott Healthcare and Abbott True Care.
Iyer joined Abbott from Wockhardt, where he held the position of president, India and emerging markets. Sources say his new position is part of the company's consolidation process here. While the heads of the three different businesses in India will report to Iyer, he will work directly under Mike Warmuth, executive vice-president of the global group, the company said.
The process also triggered other changes in Abbott's top management. For instance, Rehan A Khan, country head of the nutrition division, was appointed managing director (MD), Abbott India, from May 2012. Taking over from him, Amal Kelshikar joined Abbott Nutrition as general manager and country head.
There were similar rejigs, recently, in Sun Pharma and Cipla. In May 2012, Dilip Shanghvi stepped down as chairman of Sun, in favour of Israel Markov, the former chief executive (CE) of Teva Pharma. Though Shanghvi continues as MD of the company, pharma analysts interpret Markov's entry as reinforcement of the domestic pharma company's transformation to a generic drug maker with global ambitions.
Sun also recently inducted Dilip Shanghvi's son, Aalok Shangvi, as a senior general manager in its international marketing team. Besides, it elevated Uday Baldota, earlier heading investor relations and communication, to don the hat of the chief finance officer, designated senior Vice-president of finance and accounting, replacing Sudhir Valia.
Cipla, another domestic major, also witnessed a recent change of guard at its top management. The company's grand old man Y K Hamied stepped down as MD, but the firm had already appointed Shubhanu Saxena as CE. Having joined from Novartis, he has worked with Citicorp, Boston Consulting Group and PepsiCo, across markets in Europe, North America, Africa and Asia.
Ranbaxy, Glenmark and Aurobindo also saw shuffles in its management during 2012-13. While the head of Glenmark's India operation, Rajiv Sibal, joined Ranbaxy, Sujesh Vasudevan from Abbott replaced Sibal at Glenmark. Late last year, Aurobindo Pharma appointed Arvind Vasudeva as CE, till then the chief operating officer at Glenmark.
The Indian arm of Pfizer, the multinational drug maker, also appointed a new MD, Aijaz Tobaccowalla, during 2012. He replaced Kewal Handa, who had announced his intention to retire in August 2012.